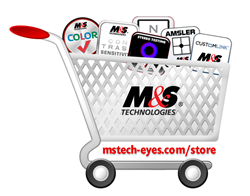 Niles, IL (PRWEB) May 21, 2014
M&S Technologies, the first name in computerized vision testing systems, will begin selling apps for the Smart System Tablet through their web store, as of June 2014.
The apps for sale will include: Near Visual Acuity Testing, Letter Contrast Sensitivity Testing, Stereo Testing, ColorCheck Color Testing, Amsler Grid for AMD detection, and the CustomLink app for controlling the Smart System. Prices will range from $29 to $99, depending on the app.
M&S is looking to add more apps to the store as they are developed.
About M&S Technologies:
Founded in 1990, M&S Technologies is a software company specializing in visual testing systems and dedicated to developing the very best products for eye-care professionals, optometry schools and universities, and products used in clinical trials. To date, over 23,000 systems are in use across 39 countries with a growing network that includes 23 distributors and several strategic industry alliances. Superior service, industry-leading technology and products that define the cutting edge have been the hallmarks of M&S for over 20 years.
For more information, please contact:
Carolyn Crabb
Marketing Coordinator
M&S Technologies, Inc.
847-763-0500
ccrabb(at)mstech-eyes(dot)com
#####