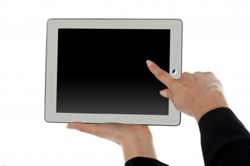 Tablets are expected to rule in 2014 and a person who did not purchase a Kindle last year due to the higher price could take advantage of the lowered $35 to $98 prices posted at our website
Midland, Texas (PRWEB) November 28, 2013
The decline of the American PC has been covered by the news media throughout 2014. Some retailers are hoping to rake in last-minute sales of tablets by offering discounts online. The http://gotothegeeks.com company researchers have found Black Friday tablets for $35 at some companies for online shoppers.
The $35 entry-level price is based on the Android operating system instead of the Apple iOS tablets that retail for a much higher price. These discounted tablets are offered in the 7-inch size at companies like Walmart to introduce a non-tablet owner to the PC functions that are included in these devices for an entry-level price.
"Tablets are expected to rule in 2014 and a person who did not purchase a Kindle last year due to the higher price could take advantage of the lowered $35 to $98 prices posted at our website," said a reviewer at the GototheGeeks.com website.
The base tablets that are included in the discount list online begin at 512MB and increase to 1.5GB in RAM memory, according to the Go to the Geeks listings online. Upgrades in RAM are possible with the higher end models that are being sold through some retailers for the Christmas season.
"The $35 base price is one of the lowest that has been published by retailers since the popularity of the handheld tablets started in 2007," the reviewer confirmed.
The Go to the Geeks company website is known for its tech reviews online and has changed its model of business this year to produce more consumer reviews. A person who is interested in reducing the price of holiday gifts online could benefit from following the company articles or lists now published.
About GototheGeeks.com
The GototheGeeks.com company specializes in reporting consumer information for top retail products online. This company has its own staff of experts who contribute to the daily data that is now in syndication online. The company reviews, articles and price lists that are presented to the public at the GototheGeeks.com company website feature researched retail outlets. The reporters and researchers who work daily at the main company office help to uncover the latest product launches and other information for consumers who prefer online shopping compared to brick and mortar stores.