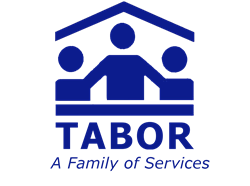 I am now a proud member of the Tabor family. I can not give enough thanks because the work Tabor did to make this adoption happen was incredible! -Proud Adoptive Father
Doylestown, PA (PRWEB) March 25, 2015
Tabor is going to premiere their agency video at a free public event being held on Friday, April 3 2015, at County Theater, Inc. 20 E State Street, Doylestown, PA 1890. The video titled "Welcome to the Family" is aimed at promoting education, safety, security, and permanent connections for children, youth and families.
When asked about Tabor, Kevin Sheetz, Tabor Board Chairman stated, "One of the key things for me is children and making sure that they have all of the opportunities that they should have. When I started looking at where I could dedicate my time to help others, Tabor came to the forefront because of its mission." Jonathan Solomons, Tabor President and CEO further added, "We are really making a difference to children who come from difficult backgrounds by providing them with a comprehensive range of services to help them improve their lives. They then will raise kids who get off to a better start then they did. It just then perpetuates itself and really makes a difference to society as a whole."
Tabor's video is meant to increase awareness about the services and supports that can safeguard a child from abuse and neglect. The video will also make viewers aware of the need for high quality early childhood education, permanent loving connections for kids waiting for homes and the resources required to help youth as they transition out of foster care and into independent adulthood. The video will showcase the families, youth and children sharing their own testimonies about Tabor's solutions and how these services impacted their lives in positive ways.
The event sponsor, Bucks County Bank, and Tabor are inviting all prospective stakeholders, who are willing to know more about the impact Tabor has on the children, youth and families in local southeastern PA communities. The event will also present the details about available opportunities to associate with the mission of the organization. A preview of the video can be viewed via YouTube.
For the event on April 3, 2015, the first show is scheduled to run from 12:30 P.M. to 1:00 P.M., while the second showing is programmed from 2:00 P.M. to 2:30 P.M. A continental lunch will also be provided amid the show times. Interested people can register free Eventbrite via or by emailing development(at)tabor(dot)org.
About Tabor
Tabor is nonprofit agency that empowers individuals to overcome challenges and reach their full potential.
Tabor is a true family of services as it provides a comprehensive range of services that ensure children, youth and families are safe and secure in their homes and communities. Tabor possess a long-standing track record of transforming to meet the needs of those they serve throughout southeastern PA by giving children and families a voice to drive services; building safety and trust; linking individuals to local resources; securing permanency to provide security to children; enhancing the development of children and youth; and continuously measuring quality of care in all program areas.
Agency information can be found at http://www.tabor.org
For event information, please contact Development at 215-824-4800 ext. 404.
About Bucks County Bank
"At Bucks County Bank, we are excited to be able to provide our community with exceptional financial products and services supported by an experienced and knowledgeable staff. We are a full-service, locally owned commercial bank which provides extraordinary personalized services to businesses, professionals and individuals. Bucks County Bank is proud to be involved in the communities we serve and delighted to be a Tabor sponsor."
-Rick Battaglia, Executive Vice President & Chief Retail Division Officer