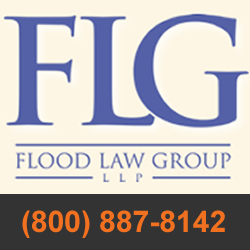 Our national litigation lawyers have vast experience in auto defect cases and are prepared to investigate potential lawsuits linked to the latest airbag recall
Washington, D.C. (PRWEB) October 30, 2014
Flood Law Group LLP, a nationally esteemed personal injury law firm, will continue to monitor and share news from the National Highway Traffic Safety Administration (NHTSA) in an effort to educate vehicle owners of possible dangers which can be caused by defective airbags.
According to an article written by The Washington Post (October 20, 2014), the recall, issued Oct. 20 by NHTSA, warns drivers of some Toyota, Honda, Mazda, BMW, Nissan, and General Motors models of faulty airbags made by Japanese manufacturer Takata.
A press release issued by NHTSA just two days after the initial recall went out, increases the number of affected vehicles from 4.7 to 7.8 million and adds manufacturers Mitsubishi, Subaru, Chrysler, and Ford to the list. Owners of these vehicles are urged to immediately take action to remove or replace the defective airbags. Emphasis has been placed on owners in areas such as, Florida, Puerto Rico, Texas, Guam and Hawaii, among others.
David Friedman, Deputy Administrator for NHTSA, says this "appears to be a problem related to extended exposure to consistently high humidity and temperatures" and adds that, "we're leaving no stone unturned in our aggressive pursuit to track down the full geographic scope of this issue."
A related report distributed by ABC News (Oct. 25, 2014) states that the Department of Transportation (DOT) has now stepped in to conduct a review of NHTSA's handling of the recall. A spokesman for the DOT said, "the roll out of the safety advisory by NHTSA was not optimal," but highlighted that the organization's investigation did lead to a serious defect in the airbags made by Takata, one which will be continued in the interest of public safety.
NHTSA has published a list of affected vehicles by make and model on its website, but also powers Safercar.gov, a site where owners can search by Vehicle Identification Number to be certain whether or not their vehicle has been affected by the recalls. Flood Law Group is also doing its part by continuing to follow these developments and report on news about the recall, as well as encouraging vehicle owners to take prompt action to their vehicles fixed.
"We are hoping to spread awareness about the airbag recall to help prevent more injuries and deaths," says Cary McDonald, Partner at Flood Law Group LLP. "Our national litigation lawyers have vast experience in auto defect cases and are prepared to investigate potential lawsuits linked to the latest airbag recall."
About Flood Law Group
Flood Law Group, LLP is an experienced litigation firm, serving injured persons and families across the nation. The firm represents individuals that have been severely injured by negligence and handles cases involving auto and truck accidents, medical malpractice, defective medical devices and more. Flood Law Group, LLP is also one of the top law firms in the nation to handle serious injuries and wrongful death.