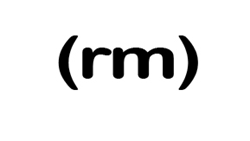 Seattle, Washington (PRWEB) October 21, 2014
The reverse merger experts at ReverseMergers.com announce the inclusion of pre-IPO investing in companies looking to use alternative methods for going public. Many companies looking to go public desire to do so without the fanfare and cost of a traditional IPO. While the stock appreciation is not as rapid in reverse takeover deals, large opportunities remain for solid companies that need access to the public markets. Companies that need to go public as part of a pre-determined corporate exit and growth strategy can do so at less cost to the corporation. The good news is that qualified investors can now take advantage of some of the opportunities available in the alternative pre-IPO market, including reverse mergers and reverse takeovers.
ReverseMergers.com clients typically trade on the OTCQB or NASDAQ exchanges, providing them more flexibility for the corporate financing and growth needs. For instance, firms can more easily provide stock ownership to employees and key personnel, make growth acquisitions using stock as a bargaining chip and maintain a higher market capitalization as a publicly-traded entity. In addition, shareholders can effectively obtain a more liquid exit from a potentially long-standing investment in an illiquid private business.
"Our clients typically decide to go public with a reverse merger due to the increased speed and cost benefits," says Jake Durrant, Managing Director of ReverseMergers.com. "We are generally able to get them a very clean, reputable and trading shell for under $360,000. Companies with existing audited financials are even better-off as they are also able to get their shares trading in a shorter time-frame which often benefits shareholders and management."
ReverseMergers.com assists the firm throughout the process including deal structuring and capitalization, public shell due diligence, securities & legal assistance and extensive shareholder negotiation. "Rarely is the process without hurdles, but we are consistently able to consummate deals in just a few weeks," says Durrant. "It helps if the target in the transaction already has the proper auditing and cash on hand to do the deal. The biggest barriers we see to getting a deal done are lack of financing to acquire the shell and lack of accountability on the reporting side," he says. The cost to take a company public is generally seen as prohibitive for many smaller firms, but that shouldn't mean these companies are kept outside of the opportunities available to public corporations.
Overcoming the Stigma
"For a long time, the reverse merger was seen as the red-headed stepchild of capital financing," says Durrant. Due to both regulatory changes as well as better due diligence, much of the stigma has fallen from reverse mergers. That doesn't mean that instances of fraud don't still occur in these types of micro-cap transactions. In order to avoid working with bad players, the company has instituted a strict policy of internal controls and standards by which the firm and its principals adhere. "We typically steer clear of non-reporting pink sheets, targets that wish to own 100% of the stock in a transaction and anything what we might deem as illegal and immoral, including anything involving marijuana or cannabis. "We've found that if we just avoid specific industries and deals that we're able to stay in an area that most of our clients appreciate," Durrant says. "Our latest deal was was a perfect fit from both an acquirer and target perspective and it was a perfect example of the types of deals in which we like to engage."
About ReverseMergers.com
For over 20 years, the principals at ReverseMergers.com have assisted private company operatings in taking companies public through the less expensive route of reverse mergers. The company works with clients with differing budgets and requirements, helping to provide the right public shell options that fit the company profile, goals and overall budget. When needed, ReverseMergers.com also makes key introduction to financiers interested in bringing in money to the right reverse merger deal. For more information and thought leadership, interested parties are invited to visit the reverse merger blog.