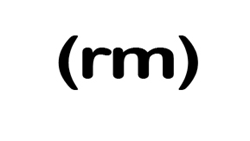 Seattle, WA (PRWEB) February 03, 2015
ReverseMergers.com (http://www.reversemergers.com/) a provider of "going public" consulting services for companies with valuations less than $250MM, has recently inked several partnerships across the value chain in helping to take your company public. New partnerships include securities and bankruptcy attorneys and lending and investment institutions looking for places to place strategic capital. The timing of such partnerships has been serendipitous as the firm has also begun to see a sizeable increase in the number of new deals flowing in in the new year.
"The great benefit of reverse mergers is that they're typically hot when the IPO market is hot and hotter when it's not," says Jake Durrant, Managing Director of ReverseMergers.com. "We're seeing a big uptick in the volume of desired reverse mergers and direct public offerings, he says. "We feel its partly due to the cooling IPO market, but also partly due to the generally-improved economic conditions overall. Whatever the case is, there is certainly an increase in interest across the board."
Unlike traditional Initial Public Offerings (IPOs), the team at ReverseMergers.com provides a solution for companies that need fully-registered, publicly-trading stock, but don't have a large budget to get there. "We like to tell our clients that going public doesn't have to mean you go broke," says Durrant. "We take most of our clients through the piecemeal process of going public," he says. "And while it takes a bit more time to go public this way, the cost savings can be substantial for firms that aren't in a hurry."
As a professional firm assisting in taking companies public, ReverseMergers.com provides a handful of services which include direct access to market makers & broker-dealers, investor relations experts, securities attorneys and transfer agents to provide a wholistic end-to-end solution for companies that want to take their business to the next level.
"Because each client engagement is different, we like to tailor our consulting based on individual client needs," says Durrant. "Cap structure, speed to market, financing arrangements and capital raising all play a unique role in deciding what method is used in getting a company up and trading," he says. "Client familiarity with the process also helps determine whether we need to use a shell or to go public directly."
About ReverseMergers.com
Located in both Phoenix, Arizona, and Seattle, Washington, ReverseMergers.com works with private companies looking to go public through alternative or direct public offerings. The company has helped to take over 100 companies public through reverse mergers and other alternatives to the traditional IPO. The firm has worked with both foreign and domestic companies in information technology, biotech, oil & gas, real estate, computer hardware, management consulting and niche manufacturing.