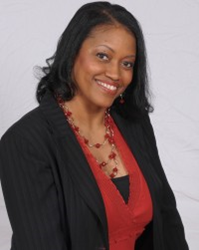 There will always be mountains and there will always be valleys. Just be sure to take the lesson with you as you leave the valley.
Chicago, IL (PRWEB) September 30, 2014
Talayah Stovall is an author and speaker whose latest book, Lightbulb Moments, is experiencing great success. She is planning book tours beginning in Chicago and moving on to Detroit, Atlanta, St. Louis and Milwaukee. Talayah is available to address book clubs, for speaking engagements and for other meetings in person or virtually. Now, Talayah will be hosting a five-week Life Purpose Coaching Group that is designed to help students experience personal breakthroughs and great success.
Called "5 Weeks to Personal Breakthrough," this coaching group will focus on how to achieve goals by having a clear vision and a strong action plan. This group study will help participants clarify their life purpose, make positive changes and create breakthroughs in careers, businesses, finances, relationships and health. The five-week accelerated program is limited in size and includes both live and telephone versions. In addition, in-person "Sister Circle" coaching is available; each person signing up for "Sister Circle" will receive a free copy of 101 Great Ways To Improve Your Life.
Topics include "Live From the Inside Out – Become Authentically YOU!" which focuses on tapping into personal passions, identifying values and guiding principles, understanding individual "wiring" and examining life areas; "Develop Your Personal Vision" that includes defining personal "whys," understanding limiting beliefs, and writing a plain vision; "Create Focused Goals" that helps participants craft goals supporting vision and values; "Chart Your Progress" that focuses on prioritizing goals and making a personal action plan; and "Celebrate Your Success."
Those interested in assisting at a Talayah Stovall book signing or arranging for Talayah to speak to a group can contact Shannon Lutz at Shannon(at)NextCenturyPublishing(dot)com or call (702) 912-2405. For details on Talayah and her books, see http://talayahstovall.com.
About Talayah Stovall:
Talayah Stovall is the President of TGrace, as well as a respected author, speaker, and certified life purpose coach. She also publishes the newsletter, "EmPOWERed to..." and produces the "EmPOWERed to..." radio show. Ms. Stovall takes as her mission the empowerment of people to achieve their own goals and live their dreams. She is an adjunct instructor at Columbia College in Chicago and is the author of "Crossing the Threshold: Opening Your Door to Successful Relationships" published by Next Century Publishing, and "Light Bulb Moments: 75 Lessons for Every Day Living," published by Hay House on June 9, 2014, as well as the eBook, "150 Important Questions You Should Ask Before You Say 'I Do,' " and two motivational audio CDs, "P.U.M.P. It Up!" and "7 Secrets to Ignite Your Dreams."