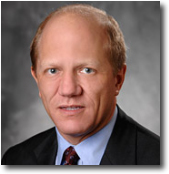 St. Louis, MO (PRWEB) October 12, 2015
In this week's talcum powder lawsuit news, attorneys handling a St. Louis talcum powder lawsuit comment on a recent Notice of Nonsuit. Court documents for the case, Valerie Swann et al v. Johnson & Johnson et al, recorded this week that a Notice of Nonsuit was filed for plaintiff Michele Lea Hardy.
"In every lawsuit, there are bumps along the way. Having a Notice of Nonsuit is not major news for the lawsuit as a whole. This St. Louis talcum powder lawsuit is continuing to move forward. While we hope any case we represent will be settled to our plaintiffs' benefit without the need for a jury trial, the attorneys representing this case are prepared for trial should that occur. We take our jobs, and the claims made by these plaintiffs, very seriously." explained a representative of the Onder Law Firm.
This particular talcum powder lawsuit has been underway for approximately a year in the City of St. Louis Circuit Court. The case was filed on behalf of more than sixty plaintiffs, who include women who have suffered from ovarian cancer they allege is linked to talcum powder use and the families of women who have died of ovarian cancer. The case alleges that when talcum powder is used routinely for feminine genital dusting, it can increase the risk of cancer growth in the ovaries, according to court documents.
The cases allege that the companies responsible for manufacturing talc, and producting, marketing, and selling talcum powder feminine products were aware of the alleged ovarian cancer risks associated with talcum powder yet intentionally deceived consumers over the course of decades, according to court documents. Defendants in the case include the international pharmaceutical conglomerate Johnson & Johnson as well as the manufacturing company Imerys Talc America, and the drug store chain Walgreens. The products in question are Johnson & Johnson's Shower to Shower and Johnson's Baby Powder.
These talcum powder attorneys offer free, no-obligation baby powder lawsuit case review to women and the family members of women who were diagnosed with ovarian and have a history of using one or more talc-based body powders or hygiene products. Persons who match this description may contact a lawyer to discuss their individual circumstances and see if they qualify to file a talcum powder lawsuit. The firm's talcum powder attorneys for cancer allegations believe persons who match this description may be entitled to real compensation.
The Onder Law Firm welcomes talcum powder case inquiries from law firms in regards to handling them or working as co-counsel.
About The Onder Law Firm
Onder, Shelton, O'Leary & Peterson, LLC is a St. Louis based personal injury law firm handling serious injury and death claims across the country. Its mission is the pursuit of justice, no matter how complex the case or strenuous the effort. The pharmaceutical and medical device litigators at The Onder Law Firm have represented thousands of Americans in lawsuits against multinational conglomerates from products liability for manufacture of defective or dangerous products to deceptive advertising practices. Other firms throughout the nation often seek its experience and expertise on complex litigation. It is also a recognized leader in products liability cases such as window blind cord strangulation. The Onder Law Firm offers information on talcum powder lawsuits at TalcumPowderCancerLawsuitCenter.com.
***Valerie Swann et al v. Johnson & Johnson et al, Case 1422-CC09326-01, City of St. Louis Circuit Court