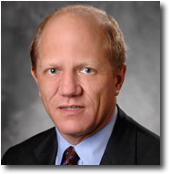 St. Louis, MO (PRWEB) April 16, 2015
Attorneys handling a talcum powder lawsuit* in St. Louis Circuit Court announce an update in court proceedings. Specifically, the firm confirms the scheduling of a trial by jury, set for December 14, 2015 and the establishment of a HIPPA Qualified Protective Order. These talcum powder attorneys provide regular news updates and no-obligation case evaluation at their website.
The case, which was filed on December 5, 2014, represents dozens of plaintiffs originating from more than twenty states nationwide who share a common complaint, according to court documents. The plaintiffs allege they have developed ovarian cancer as a result of using talcum powder based female hygiene products. The defendants in the case, who include the pharmaceutical company Johnson & Johnson and the talc mining company Imerys, have been accused of failing to warn consumers of known risks of ovarian cancer from genital dusting with talcum powder, according to court documents. Some of the plaintiffs allege personal injury and others make claims of wrongful death as a result of ovarian cancer, according to court documents.
The recent establishment of a HIPPA Qualified Protective Order is common in cases that involve medical conditions. This order establishes access to private medical records related to past and projected treatment that are relevant to the case, according to the attorneys handling this talcum powder lawsuit.
Should this talcum powder lawsuit advance to court, a trial by jury has been scheduled to take place in the City of St. Louis under the Honorable Philip Heagney on December 14, 2015, according to court documents.
The talcum powder attorneys at the Onder Law Firm are accepting inquiries and providing no-cost talcum powder lawsuit consultations nationwide through their talcum powder lawsuit center website. These attorneys are investigating inquiries for possible baby powder lawsuits. The Onder Law Firm has won major settlements for clients in the areas of drug and medical device recalls, as well as product and family safety. The firm is nationally-renowned for its work on window blind strangulation, and has notable expertise in fighting on behalf of individuals against powerful corporations. Women and family members of women who have been diagnosed with ovarian cancer and have used baby powder are eligible for a free evaluation with a talcum powder attorney, and may contact the firm through its website.
The Onder Law Firm also welcomes baby powder lawsuit inquiries from other law firms, either to handle these inquiries or work as co-counsel.
About The Onder Law Firm
Onder, Shelton, O'Leary & Peterson, LLC is a St. Louis based personal injury law firm handling serious injury and death claims across the country. Its mission is the pursuit of justice, no matter how complex the case or strenuous the effort. Onder, Shelton, O'Leary & Peterson has represented clients throughout the United States, and other firms throughout the nation often seek its experience and expertise on complex litigation. It is a recognized leader in products liability cases such as window blind cord strangulation and pharmaceutical litigation. The Onder Law Firm's talcum powder cancer lawyers provide information to the public at TalcumPowderCancerLawsuitCenter.com.
*Case 1422-CC09326-01, Valerie Swann, et al v. Johnson & Johnson, et al, City of St. Louis Circuit Court, filed 12/5/14