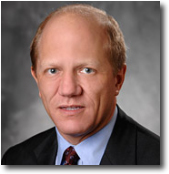 (PRWEB) September 09, 2015
A private conference was held recently in St. Louis among several personal injury attorney groups handling national talcum powder lawsuits. The conference served as a forum for talcum powder litigation leaders to strategize together on their work around the nation to represent women and the families of women who allege they developed ovarian cancer from talcum powder use. The Onder Law Firm provides the following commentary on the August 2015 meeting:
"The talcum powder lawsuit conference was aimed at strategizing and coordinating our efforts to pursue justice on behalf of women who believe they have been harmed by talcum powder. The attorneys in attendance did plenty of strategizing, sharing resources and experiences to determine our best course of action to bring talcum powder lawsuit defendants to justice.
"While we cannot report on the specific, confidential matters discussed at the conference, we can say that the group of attorneys in attendance is deserving of accolades. We applaud the efforts of each of the law firms working nationally on talcum powder lawsuits. Everyone is truly doing amazing and impressive work on an uphill battle toward justice. We are proud to find ourselves among the ranks of some of the most committed and successful pharmaceutical liability attorneys in the nation."
Attendees of note included Beasley Allen of Alabama and R. Allen Smith of Mississippi. Each of the firms in attendance is representing plaintiffs in cases currently underway across numerous jurisdictions. The pending talcum powder lawsuits share common questions of fact, including allegations linking a higher rate of ovarian cancer to the use of talcum powder for feminine hygiene, as in a case currently pending in St. Louis.*
The St. Louis case has been filed on behalf of more than sixty women and family members of women who developed ovarian cancer allegedly linked to regular application of talcum powder to the perimeum, according to court documents. The cases allege that talcum powder producers, manufacturers, and marketers were aware of the risks associated with talcum powder yet intentionally deceived consumers over the course of decades, according to court documents. Defendants in the case include the international pharmaceutical conglomerate Johnson & Johnson as well as the manufacturing company Imerys Talc America, and the drug store chain Walgreens. The products in question are Johnson & Johnson's Shower to Shower and Johnson's Baby Powder.
These talcum powder attorneys provide regular news updates at their website and are now accepting inquiries from women and the family members of women who believe they may have grounds for a case. Lawyers are investigating these inquiries for possible talcum powder lawsuits. For a free, no-obligation talcum powder lawsuit evaluation with an experienced attorney, please contact the firm.
The Onder Law Firm also welcomes talcum powder lawsuit inquiries from other law firms, either to handle these inquiries or work as co-counsel.
About The Onder Law Firm
Onder, Shelton, O'Leary & Peterson, LLC is a St. Louis based personal injury law firm handling serious injury and death claims across the country. Its mission is the pursuit of justice, no matter how complex the case or strenuous the effort. Onder, Shelton, O'Leary & Peterson has represented clients throughout the United States, and other firms throughout the nation often seek its experience and expertise on complex litigation. It is a recognized leader in products liability cases such as window blind cord strangulation and pharmaceutical litigation. The Onder Law Firm's talcum powder lawyers provide information to the public at TalcumPowderCancerLawsuitCenter.com.
**Valerie Swann et al v. Johnson & Johnson et al, Case 1422-CC09326-01, City of St. Louis Circuit Court