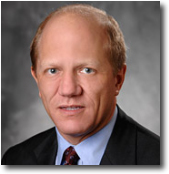 St. Louis, MO (PRWEB) July 29, 2015
Attorneys representing American families in national talcum powder lawsuits announce the expansion of the website, the Talcum Powder Cancer Lawsuit Center. The website now features a page dedicated to news related to pending talcum powder lawsuits, as well as relevant research, warnings, and news pieces from other sources. The Talcum Powder Lawsuit News page was launched with eight initial articles.
"We decided to add a dedicated news page because it is very difficult for the public to gain access to up-to-date talcum powder lawsuit information. When cases have been consolidated as a multidistrict litigation, as many consumer product lawsuits are, records of general court proceedings can be found on the internet by anyone. But in situations in which the cases are being handled separately in district and circuit courts around the country, as talcum powder lawsuits are at this time, it can be very difficult for the public to learn the status of these lawsuits. Our goal is to provide general talcum powder lawsuit news in order to keep Americans informed. We believe that as more people in the United States learn about the existence of talcum powder lawsuits that allege a connection between talcum powder and ovarian cancer, more individuals may step forward with similar claims," explained an attorney handling talcum powder lawsuits for the Onder Law Firm.
The talcum powder lawsuit news page is a new addition to the firm's new responsive web site which was launched on July 3, 2015. Both the mobile website and the dedicated news page were created in response to growing interest from persons wishing to learn more about filing a talcum powder lawsuit. Women and the family members of women who have suffered from ovarian cancer and have a history of using talcum powder for feminine hygiene may contact the firm for more detailed information.
These talcum powder attorneys offer free, no-obligation baby powder lawsuit case review to women and the family members of women who were diagnosed with ovarian and have a history of using one or more talc-based body powders or hygiene products. Persons who match this description may contact a lawyer to discuss their individual circumstances and see if they qualify to file a talcum powder lawsuit. The firm's talcum powder attorneys for cancer allegations believe persons who match this description may be entitled to real compensation.
The Onder Law Firm welcomes talcum powder case inquiries from law firms in regards to handling them or working as co-counsel.
About The Onder Law Firm
Onder, Shelton, O'Leary & Peterson, LLC is a St. Louis based personal injury law firm handling serious injury and death claims across the country. Its mission is the pursuit of justice, no matter how complex the case or strenuous the effort. The pharmaceutical and medical device litigators at The Onder Law Firm have represented thousands of Americans in lawsuits against multinational conglomerates from products liability for manufacture of defective or dangerous products to deceptive advertising practices. Other firms throughout the nation often seek its experience and expertise on complex litigation. It is also a recognized leader in products liability cases such as window blind cord strangulation. The Onder Law Firm offers information on talcum powder lawsuits at TalcumPowderCancerLawsuitCenter.com.

Case 1422-CC09326-01, Valerie Swann, et al v. Johnson & Johnson, et al, City of St. Louis Circuit Court, filed 12/5/14