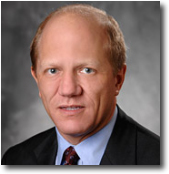 St. Louis, MO (PRWEB) April 08, 2015
Lawyers handling talcum powder lawsuit claims alleging a connection to ovarian cancer for the Onder Law Firm report progress on a suit they filed in St. Louis.* Recent court business includes the approval of pathology protocol for the case, as well as the establishment of electronic filing procedures, according to court documents. Attorneys handling this and other talcum powder lawsuits nationwide provide news updates at http://www.TalcumPowderCancerLawsuitCenter.com.
Plaintiffs in the talcum powder lawsuit allege that they or their loved one developed ovarian cancer as a result of the use of talcum powder for perineal hygiene, according to court documents. Furthermore, the plaintiffs allege that the defendant, Johnson & Johnson, was aware of a risk posed by talcum powder dusting to increase a woman's chance of developing ovarian cancer yet failed to warn consumers, according to court documents. The plaintiffs allege they would not have made routine use of talcum powder products include Johnson's Baby Powder and Shower to Shower, had they known of the increased risk for cancer, according to official court documents.
The talcum powder lawsuit currently includes a total of 62 plaintiffs, according to court documents. The plaintiffs originate from states throughout the U.S. including Missouri, Texas, Florida, California, Iowa, New York, Louisiana, Illinois, South Carolina, Pennsylvania, Georgia, Tennessee, North Carolina, Alabama, Maryland, Michigan, Virginia, Minnesota, Ohio, Connecticut, Arkansas, Kansas, New Jersey, Hawaii, Kentucky, Arizona.
Plaintiffs in this case include individuals who allege they have developed ovarian cancer after using talcum powder for perineal dusting, as well as family members who allege they have lost loved ones as a result of ovarian cancer allegedly linked to talcum powder, according to court documents. The Honorable John F. Garvey, Jr. is overseeing the case in St. Louis.
Lawyers representing individuals and families around the nation in talcum powder lawsuits believe that individuals and the families of individuals who were diagnosed with ovarian cancer and have a history of using Johnson's talcum powder or similar products may be entitled to real compensation by filing a talcum powder lawsuit. Nationally-renowned for groundbreaking work in drug and product safety litigation against multi-billion dollar corporations, the Onder Law Firm's talcum powder attorneys have committed their significant resources to providing expert legal representation to women and the family members of women who believe they may have grounds to file talcum powder lawsuits. Individuals and family members of individuals who meet this description are entitled to a no-cost, no-obligation consultation through the firm's talcum powder lawsuit website.
The Onder Law Firm welcomes talcum powder lawsuit case inquiries from law firms in regards to handling them or working as co-counsel.
About The Onder Law Firm
Onder, Shelton, O'Leary & Peterson, LLC is a St. Louis based personal injury law firm handling serious injury and death claims across the country. Its mission is the pursuit of justice, no matter how complex the case or strenuous the effort. The pharmaceutical and medical device litigators at The Onder Law Firm have represented thousands of Americans in lawsuits against multinational conglomerates from products liability for manufacture of defective or dangerous products to deceptive advertising practices. Other firms throughout the nation often seek its experience and expertise on complex litigation. It is also a recognized leader in products liability cases such as window blind cord strangulation. The Onder Law Firm offers information from attorneys handling talcum powder lawsuits at http://www.TalcumPowderCancerLawsuitCenter.com.
*Valerie Swann et al v Johnson & Johnson et al, Case No. 1422-CC09326-01, City of St. Louis Circuit Court