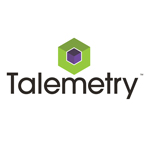 Las Vegas, NV (PRWEB) October 19, 2015
Talemetry, acclaimed provider of high performance recruitment marketing software for enterprise employers, announced the immediate availability of enhanced pre-built integrations for Taleo clients, and game changing new candidate sourcing capabilities for their Fall 2015 recruitment marketing platform update.
While enhancements were made across the entire platform, the Fall Release focuses on expanding Talemtery's sourcing and candidate relationship management (CRM). It includes dozens of new features and capabilities, including:

More powerful user interface for Source & CRM. The Source & CRM module gets a new mobile-friendly responsive UI making finding, segmenting, tracking and engaging the best candidates dramatically easier.
New Live Source feature. Recruiters and sourcers get access to over 200 million candidates with a single search. Live Source shows how many candidates meet your requirements in both your internal and external talent pools in real time.
Abandoned application reminders. Just as online shoppers receive "abandoned cart" emails, organizations can increase application completion rates by setting up auto-reminder emails for candidates who abandoned the application process before completing.
Enhanced job list filtering for more targeted distribution. Organizations get additional filters to enable better targeting of jobs to the right job boards for auto-distribution.
Thirteen languages for online application labels. Talemetry now supports up to 13 languages for text labels for online applications.
New Sourcing Usage Analytics and Increased Tracking Performance. Organizations can globally track search credits used and analyze them by vendor, recruiter and more. Enhancements to source tracking simplify and improve candidate tracking results between Talemetry and the client's ATS.
Talemetry's Fall Release is the third update this year and increases Talametry's strength in helping Enterprise recruiting organizations to become more proactive and scalable in their recruiting efforts. This commitment to product evolution has been a key component of their rapid growth, serving some of the largest recruiting organizations in the world.
The Talemetry recruitment marketing platform integrates with an organization's existing ATS to enable and optimize pre-applicant candidate attraction, sourcing, engagement and candidate experience. The platform includes:
Candidate Attraction Solutions (job board, social network, digital advertising and agency job distribution)
Candidate Sourcing and Engagement Solutions (Federated search and sourcing, talent networks, candidate campaigning)
Candidate Experience Solutions (Targeted, mobile/social career sites, integrated mobile/social online applications)
Optimized Recruitment Operations (Unsurpassed analytics for tracking recruiting results and optimizing performance).
Talemetry also recently announced newly approved pre-built Source & CRM and Job Broadcast integrations for Oracle's Taleo applicant tracking system.
Talemetry's Fall Release will be available to all existing and future clients in November. For more information, visit http://talemetry.com
About Talemetry
Talemetry® works with your applicant tracking system enabling you get more of the right candidates to apply for jobs using all recruitment marketing and sourcing channels and activities on a single powerful technology platform.
The Talemetry suite helps large organizations automatically distribute jobs, search and source candidates, build talent pipelines, engage candidates with full CRM, provide rich social and mobile candidate experiences, integrate external recruiters, manage all recruiting vendors, and measure and optimize their recruitment operations.
Talemetry, Inc. has been helping hundreds of employers improve candidate experiences, optimize recruiter efficiency, control costs, and get maximum visibility into what works and what doesn't since 2000. To learn more, visit http://talemetry.com or follow @Talemetry.