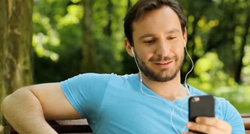 We are thrilled that Brandon Hall Group has recognized Talent TXT and our integrated mobile solutions as part of our enterprise recruitment marketing platform at the Gold Level
VANCOUVER, British Columbia (PRWEB) December 19, 2018
Talemetry, the leader in results-driven recruitment marketing, was awarded a 2018 Brandon Hall Group Gold Award for excellence in the Best Advance in Mobile Talent Acquisition Technology category. Talemetry's win was revealed on December 6, during the Brandon Hall Excellence in Technology Awards 2018 Announcements.
With leading-edge mobile solutions, like Talemetry Talent TXT, Talemetry offers customers instant communication with candidates through one-on-one, two-way or mass SMS/texting solutions. Talent TXT is part of the leading enterprise recruitment marketing platform from Talemetry that enables candidates to easily find relevant job information on their mobile devices, actively communicate with recruiters through text and email, engage through mobile and social optimized career sites, and apply using integrated mobile technologies.
"We are honored to receive this second prestigious award from Brandon Hall Group," said Peter Clare, SVP and General Manager, Talemetry. "Talent TXT provides SMS/text functionality natively, wherever it fits across the recruitment marketing spectrum, for enhanced mobile candidate communication. This provides candidates a frictionless process on their mobile devices throughout the entire candidate journey."
"We were blown away," said Mike Cooke, Chief Executive Officer of Brandon Hall Group. "Our research was confirmed by the entrants' responsiveness to the needs of employers who seek to align technology to the goals of their businesses. Every Technology Award entry embodied a win-win proposition for employers and employees."
"We are thrilled that Brandon Hall Group has recognized Talent TXT and our integrated mobile solutions as part of our enterprise recruitment marketing platform at the Gold Level," said Andrew Cunsolo, VP, Product Management, Talemetry. "This distinguished award supports Talemetry as a leader in mobile talent acquisition solutions, and reinforces our commitment to advancing mobile recruiting technologies for our customers."
About the Brandon Hall Group Excellence in Technology Awards
A panel of veteran, independent senior industry experts, and Brandon Hall Group senior analysts and executives evaluated the entries based upon the following criteria: Product: What was the product's breakthrough innovation?; Unique differentiators: What makes the product unique and how does it differ from any competing products?; Value proposition: What problem does the product solve and/or what need does this product address?; Measurable results: What are the benefits customers can expect to experience as a result of using this product?
###
About Talemetry
Talemetry (http://www.talemetry.com) is Recruitment Marketing Results. Simplified.™ We combine our enterprise-grade Talemetry® recruitment marketing platform with tools, training and support to make recruitment organizations and professionals successful. Talemetry gets the right people to apply for the right jobs by delivering results-based attraction strategies and extending reach for talent. Our solutions optimize operations, drive ROI and deliver client success. Finally, a recruitment marketing platform powerful enough to deliver results, and easy enough to leverage across enterprise organizations.
About Brandon Hall Group, Inc.
With more than 10,000 clients globally and 20 years of delivering world class research and advisory services, Brandon Hall Group is the most well-known and established research organization in the performance improvement industry. We conduct research that drives performance, and provides strategic insights for executives and practitioners responsible for growth and business results.
Brandon Hall Group has an extensive repository of thought leadership, research and expertise in Learning and Development, Talent Management, Leadership Development, Talent Acquisition and Human Resources. At the core of our offerings is a Membership Program that Empowers Excellence Through Content, Collaboration and Community. Our members have access to research that helps them make the right decisions about people, processes, and systems, combined with research-powered advisory services customized to their needs. (http://www.brandonhall.com).