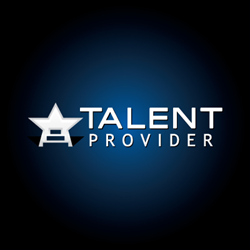 We spent two years developing a proprietary and patent-pending technology to help these companies achieve their goal of hiring top of the line entertainment but at the same time greatly reducing their out of pocket expenses.
Los Angeles, CA (PRWEB) October 31, 2014
Those in the entertainment business share a constant concern. Those who need entertainers for their event or venue need to be able to find talent when they need it. Those who are entertainers need to find their next booking. TalentProvider.com, a newly launched website, provides unique solutions for both. TalentProvider offers buyers everything they need to know to book an entertainer without making phone calls or doing research. The new site helps entertainers find open dates with gigs near where they are already booked. TalentProvider even helps agents with the booking process of talent they represent.
All transactions between buyers, sellers and agents occur via the website. Entertainers can sign up on the website and publish their professional press kit as well as upload their existing event schedule. Talent buyers can search for entertainers in a variety of ways that helps them not only secure high caliber entertainers but possibly avoid having to pay for travel expenses as the entertainer may already be performing or traveling in the area.
The idea for TalentProvider.com came from renowned Stage Hypnotist, Mark Armstrong, known in the entertainment community as "Mark Maverick" and stated the following as the reason for starting this new concept: "I have been in the entertainment business for over 20 years both as a entertainer and as a booking agent with experience on both sides of the fence. I realized how much of my time was wasted simply traveling to locations and also the enormous expense of all that traveling to the buyers. I saw an opportunity in the market and with that in mind I made the decision to develop TalentProvider.com to help entertainers get additional gigs around performances that they already have and to offer a discounted rate to the Talent Buyer on the acts performance rates because they would be picking up additional work whist on the road. A Win- Win situation for both the entertainers and talent buyers."
"When Mark approached me with his idea and I soon realized that although there are already multiple sites helping people book entertainers there was nothing truly focused on large buyers of entertainment like casinos and cruise lines, said co-founder Stefano Grossi, owner of GrossiWeb, a web development and marketing agency with offices in Los Angeles and Atlanta.
"These companies are spending millions of dollars annually on travel expenses for their entertainers. We spent two years developing a proprietary and patent-pending technology to help these companies achieve their goal of hiring top of the line entertainment but at the same time greatly reducing their out of pocket expenses. You can think of it as a logistics search engine for the entertainment industry," said Grossi.
"We also realized the growing popularity of discount models like Groupon and incorporated a feature called 'Deals near you' which provides entertainment acts the ability to offer discounted rates around events they already have. In this way the buyer is happy but the entertainer may have two or three gigs instead of just one," added Grossi.
The new website is attractive and user-friendly for both sides. It connects entertainers and professional talent buyers through their state-of-the-art search engine and talent database. For entertainers, the automated booking, scheduling and secure payment system makes getting paid easy; and, at the same time, participating entertainers will rank higher and be noticed on top search engines.
When asked about the main benefit to Entertainers, Armstrong said, "Talent Provider's software booking platform helps entertainers create more exposure in areas where they might not have a lot of exposure. It also gets there name out there in venue categories where they may not have much exposure or experience. For example, a comedian may have substantial of experience performing in comedy Clubs but because he happens to be working at a club on a particular day in a particular city, another type of venue could be looking for that exact type of act just as the act is finishing up there comedy club gig. This extends the time that they would be in that area instead of having to go back home. It all comes down to logistics and scheduling both for the entertainers as well as for the Talent Buyer and to possibly eliminate travels cost and additional expenses whist booking an act."
There are many special features on this sophisticated site. One that is of special significance for buyers is "distance to venue". The buyer can enter the criteria, number of shows required, and the event's city or zip code for a particular date or dates. The Talent Provider system looks for acts, entertainers, or shows already booked within 300 miles from the event's city or zip code, or cruise ship port. Any act within the radius of the search and available for the event will be displayed at a discounted rate.
"For example, an entertainer has a gig set up for Wednesday in a city that is outside of their home base; and a talent buyer is within a 300 mile radius of where that gig is located and looking for an act for their event on Thursday. The act would show up in the talent buyer's search as a traveling entertainer and if the talent buyer likes the press kit, then they can book the act directly through Talent Provider. This way, entertainment acts get an additional gig without having to travel much further. This booking ability would allow entertainers to gig their way across the country instead of just performing once and then going home. Entertainers could be making money on the way to and on the way back from their gig. This can help entertainers fill out dates of a tour, as well. Talent Provider also works for a smaller radius, it just depends on how big of a radius the entertainer chooses," explained Armstrong.
About Talent Provider:
TALENT PROVIDER is a unique online booking service that connects entertainers, booking agents, and talent buyers in their respective markets. Whether the buyer is looking to book a classically trained musician for an orchestra in their performing arts center, a comedy club owner or promoter searching for that up-and-coming comedian to fill spots in a club's calendar, or a cruise line needing fly-on entertainment for a given port… we are here to help! We work with event planners, agents, and buyers in many different markets in the entertainment business -- comedy club owners and promoters, campus activities directors, casino operators, fairs and festival buyers, and cruise line booking reps, just to name a few.
For specific details and how to register for the benefits provided by the new website, visit http://www.talentprovider.com. Talent Provider is based in Plano, Texas, and may be reached by phone at 972-985-4555 or toll-free 844-482-5386.