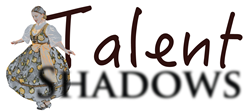 Uncovering the world's best hidden talent.
Pittsburgh, PA (PRWEB) December 08, 2014
TalentShadows is focused around the concept of video uploads with a two(2) minute time limit. By restricting posting to only video and limiting the length, it fuels creativity across the board and allows viewers to see more talent in less time. The company is not centered around any specific talents and caters to all (musicians, singers, dancers, artists, actors, comedians, fashion designers, etc.). Registered users utilize an interactive and responsive map of the United States to uncover talent in a desired region. State 'Video Feeds' will populate the most recent videos to the top but have various sorting options, such as 'Top Rated Videos'. While users can view any state's video feed, they may only post video once per week to the state in which they registered. Be creative!
TalentShadows is free for all users.
Premium accounts and international expansion under development.