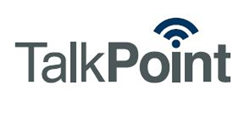 New York, NY (PRWEB) May 06, 2014
TalkPoint, the leader in do-it-yourself cloud-based webcasting, and Wainhouse Research, the leading analyst firm for unified communications and collaboration (UC&C) markets, announced today that they are partnering to present a live webcasting event titled "Audio Conferencing 2.0: Disruption Via Web, Mobile & Unified Communications."
Powered by TalkPoint webcasting technology, the complimentary webcast will be held on Wednesday, May 7 at 1:00 PM EST. Wainhouse Research Senior Analyst, Steve Vonder Haar, will join Wainhouse Research's Bill Haskins and Marc Beattie to discuss new approaches to audio conferencing strategy and solutions that are enabling virtual collaboration via web services, mobile clients, desktop applications and unified workspaces.
Key topics in this webcast include:

How can I provide an easier-to-use and more intuitive collaboration experience for my users?
If the end-user's personal preferences are driving the conversation across mobile devices and applications, will I need support for multiple platforms across multiple service providers?
Who are the technology and service providers I should consider when evaluating my options?
Do any unified communications platform / service providers support this evolution for my organization?
Interested attendees may register for the webcast here: https://wainhouse.webcasts.com/starthere.jsp?ei=1032712.
"The Wainhouse Research Collaborate series is designed to spark industry awareness and discussion of key trends shaping the future of business communications," said Steve Vonder Haar, senior analyst at Wainhouse Research. "We appreciate TalkPoint's support in providing the technology that enables this sponsor-free industry forum."
"As more conferencing options emerge in the marketplace, it can be challenging to find the technology best suited for your business," said Nick Balletta, CEO of TalkPoint. "By partnering with Wainhouse Research, we hope to help businesses better evaluate their communication efforts and enhance their virtual collaboration."
About TalkPoint
TalkPoint offers a robust cloud-based, self-service webcasting technology for companies to improve communications with their internal and external constituencies.
The Convey™ webcasting platform is tailored to the needs of IT professionals, yet designed for business users to self-manage a 50-person video-enabled meeting as efficiently as a webcast to 10,000 attendees. Seamlessly leverage existing enterprise assets such as videoconferencing units, encoders and webcams to deliver professional-quality webcasts to viewers on desktop and mobile devices – all through a single URL within the browser. No downloads. No plugins. No apps. For more information, visit http://www.talkpoint.com.
About Wainhouse Research
Wainhouse Research is an independent analyst firm that focuses on critical issues in the unified communications and collaboration market. The company provides 6 different vendor subscriptions covering unified communications, group videoconferencing, personal & web-based collaboration, audio conferencing, streaming & webcasting, and distance education & eLearning solutions, as well as a single all-inclusive subscription for enterprise users. The company acts as a trusted advisor providing strategic advice and direction for both the UC&C industry and its enterprise users. For further details contact sales(at)wainhouse(dot)com or see http://www.wainhouse.com.