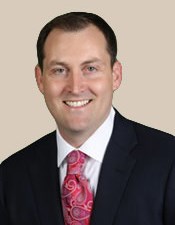 We'll continue to do our part to promote the law and raise awareness of the risks of distracted driving.
Tampa Bay, FL (PRWEB) October 19, 2013
Florida took a step in the right direction – but could have taken a much bigger one – when it enacted a texting while driving ban that took effect October 1, Tampa car accident attorney Larry Disparti said today.
"While I think this law shows that our state recognizes the danger posed by texting behind the wheel, I believe that I join several other traffic safety advocates in saying that this law could have packed more of a punch," said Disparti of the Disparti Law Group, P.A.
"The law really should have made texting while driving a primary offense," he said. "And certainly, more dollars should have been allocated towards raising awareness about the ban and the dangers of distracted driving in our state."
As the Tampa Bay Times describes in a September 14 article, the law allows Florida to join 40 other states in prohibiting texting while driving for all motorists. If a driver violates the law, they face a $30 fine plus court costs for a first offense and $60 plus costs for any repeat offenses.
However, as the Times points out, the law makes texting behind the wheel only a secondary offense. This means that a police officer would need to observe a driver committing another traffic violation – for instance, running a red light or speeding – before the driver could be ticketed for texting behind the wheel.
Additionally, the law still allows drivers to text while sitting at red light or in a traffic jam or when using a talk-to-text device – a feature in most newer model smartphones and vehicles.
"If a person could be pulled over specifically because they were texting, I think that would do a lot more to deter this very risky type of driving," Disparti said. "And, at some point, our state will need to have a law that addresses the danger created by talking on a cell phone while driving."
According to the Times, the Florida governor vetoed $1 million budget to publicize the state's new texting law.
"At the very least, this law should go a long way towards educating the public about the risks of texting while driving, so it's disappointing that more money was not devoted to getting word out about it," Disparti said. "Teen drivers, in particular, really need to learn about this law."
"Regardless, our firm considers promoting traffic safety to be a natural extension of our mission of protecting the rights of car accident victims and their families," Disparti said. "We'll continue to do our part to promote the law and raise awareness of the risks of distracted driving."
About Disparti Law Group, P.A.
Disparti Law Group, P.A., is a Tampa personal injury law firm that assists clients in a variety of practice areas, including car accidents, slip-and-fall accidents, product liability, medical malpractice, nursing home neglect and inadequate security. The firm also provides legal assistance to individuals seeking Social Security Disability (SSD), Supplemental Security Income (SSI), railroad disability (FELA and RRB claims) and veterans' benefits (including TSGLI claims). The firm serves clients throughout the Florida communities of Tampa, St. Petersburg, Clearwater, New Port Richey, Tarpon Springs, Trinity and Spring Hill and features an office located at 2203 N. Lois, #830, Tampa, FL 33607 (local phone 813-932-2942). To learn more about Disparti Law Group, P.A., call (800) 633-4091 or use the firm's online contact form.