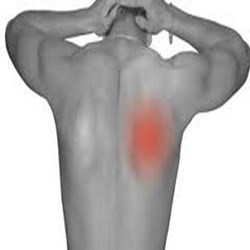 Visit the New Tampa Chiropractor at Elan Wellness Center of Tampa that's Providing Real Relief from All Types of Physically Related Pain
Tampa, FL (PRWEB) November 27, 2013
Introducing a professional Tampa personal injury chiropractic practitioner, Dr. Christine Rogers, who is helping patients suffering from chronic back pain, muscle and joint pain, neck pain, and other ailments live a normal life, thanks to specialized treatment protocols which relieve the root-cause.
"Spinal manipulation is one of several options—including exercise, massage, and physical therapy—that can provide mild-to-moderate relief from low-back pain. Spinal manipulation appears to work as well as conventional treatments such as applying heat, using a firm mattress, and taking pain-relieving medications," according to the National Center for Complementary and Alternative Medicine or NCCAM.
Dr. Rogers explains by choosing chiropractic care, each patient feels better and symptoms lessen as treatment time passes. Because the protocols get to the root-cause, this effectively relieves the pain rather than masking it, which many prescription medications do.
When healthcare providers choose to use pharmacological treatments, patients run the risk of forming habits. These prescription medications meant to be prescribed as an individualized dosage still largely remain a one size fits all treatment. In addition, the majority of prescription medication offered to a patient, does not actually treat the cause of a person's pain, but only serves to cover it up and provide temporary relief.
For these reasons, patients must continue to rely on pain management rather than being treated for the underlying symptoms. This creates a cycle of taking increased dosages to get the same level of relief, which is unhealthy in many cases and can be extremely costly.
Chiropractic care, conversely, is holistic, using laser therapy, targeted manual manipulation, and massage therapy to provide real relief from back pain, joint and muscle pain, as well as neck pain and chronic pain. Through these techniques, a patient's natural healing powers are activated, allowing them to avoid the side effects commonly associated with prescription medication.
For more information about this Tampa chiropractor, please visit Elan Wellness Center at 11329 Countryway Blvd, Tampa, FL 33626, or phone (813) 855 - 0001 to make an appointment with Dr. Christine Rogers. Information about back pain relief and local Tampa personal injury rehabilitation treatment is also available online at ElanWellnessCenter.com.