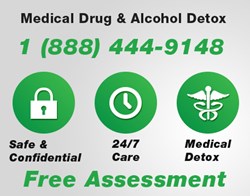 Tampa, FL (PRWEB) November 14, 2013
A Tampa drug rehab center is turning its attention toward cutting back the number of deaths as a result of drug abuse through its programs at Drug Addiction Treatment Centers.
According to a report released by the Florida Department of Law Enforcement, in the first half of 2012, the four most frequently occurring drugs found in dead people were all Benzodiazepines (2,622, including 730 Alprazolam occurrences), Ethyl Alcohol (1,980), Oxycodone (759), and Cocaine (668).
Drug Addiction Treatment Centers is gearing all of its programs toward stopping this incredible sad and horrible turn in a person's life. A new video launched by the center introduces people that are seeking relief from their drug addiction a place to turn to for understanding, support and aid.
Drug rehabilitation allows adults and adolescents a chance to get clean from their drug of choice, whether it is cocaine, heroin, marijuana, or prescription drugs. A part of this process is detoxification, cleansing out the physical body filled with mind-altering substances. Drug detox's main goal is to rid the body of chemical toxins.
Drug rehab centers stand firmly upon the foundation of the Twelve Spiritual Principles of recovery, which include Honesty, Hope, Faith, Courage, Integrity, Willingness, Humility, Love for Others (Brotherly and Sisterly), Justice, Perseverance, Spirituality and Service. These centers exist to support and guide recovering individuals as they learn to seek a different path that does not involve drugs.
For more information on Drug Addiction Treatment Centers in Tampa, visit http://drugdetox.org or call (855) 912-7867.