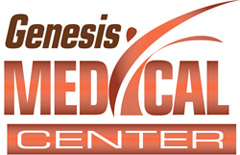 Dr. Vesga is Double Board Certified and offers over 25 options for pain relief including both medication and procedure options!
Tampa, Florida (PRWEB) July 21, 2015
Top Tampa pain management clinic, Genesis Medical, is now scheduling patients with a new Double Board Certified pain doctor. Dr. Renato Vesga has expertise in both medication management along with over 25 pain procedures. Call (813) 666-4399 for more information and scheduling.
Dr. Vesga is a highly trained pain doctor who offers state-of-the-art procedures with a success rate overall exceeding ninety percent for pain relief and helping patients avoid potentially risky surgeries. Along with several types of epidural injections and selective nerve blocks, Dr. Vesga offers intrathecal pain pumps, spinal cord stimulator implants, radiofrequency ablation, occipital blocks and the P-stim procedure just to name a few.
Some of these procedures are able to relieve pain for over a year at a time, which is an amazing improvement from what was available just ten years ago. Along with the clinical expertise, Dr. Vesga spends a considerable amount of time with patients and is very compassionate.
All types of pain conditions are treated by Dr. Vesga, including back and neck pain, spinal stenosis, migraines, failed back surgery, neuropathy, fibromyalgia, arthritis, scoliosis and RSD to name a few. Outcomes overall have been exemplary, with over ninety percent of patients achieving tremendous relief and avoiding potentially risky surgery.
Genesis Medical accepts the vast majority of insurance plans, with appointments being readily available. Call (813) 666-4399 for more information and scheduling with Dr. Vesga and pain management Tampa trusts!