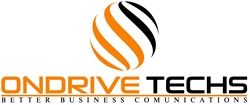 We aren't generic run-of-the-mill VoIP and business phone system vendors. We're long-term partners in our customers' success, and the glowing testimonials we've received confirm that we're on the right track!
Tampa,FL (PRWEB) July 24, 2017
ON Drive Techs, a leading phone systems vendor for VoIP and business phone systems with headquarters in Miami, FL, announced today that it has expanded its service area across Central Florida to better serve its growing customers in Tampa, Orlando and the Kissimmee area.
ON Drive Techs' professional VoIP and business phone systems are considered to help small and mid-sized businesses to reduce business communication costs, increase business image and improve customer service.
Unlike many other voice providers that push businesses to lock businesses into long-term contracts or subscribe to costly pay-per-use plans, ON Drive Techs provided flexible and customized business telecommunication solutions that fit any budget.
ON Drive Techs' customers appreciate a range of enterprise grades unified communication features with each implementation at no additional cost, including unrestricted voicemail boxes, auto attendant, call transfer, call recording, voicemail to email, intercom, and much more. In addition, customers enjoy true HD communications.
Our phone systems solution integrates existing landlines from any phone service provider along with our business Voice service and the capacity to connect with remote users anywhere in the world using IP phones and smart phones with GS Wave apps.
"Expanding our footprint across Central Florida has been part of our strategic plan for months," commented Jose Hossein, CEO & Founder at ON Drive Techs, "and now is the time to make it happen given the giant growth potential and demand for Voice Over IP and on premises IP PBX business phone systems."
Continued Hossein: "We also look forward to demonstrating and showcasing our total commitment to customer satisfaction, which really is the essence of our identity. We take a personal interest in the success of each unique and valued customer, and provide a level of responsiveness and care that truly makes a difference. Our customers' success, and the growing testimonials we've received confirm that we're on the right track!"
For additional information regarding ON Drive Techs Business Voice and business phone systems, visit https://www.ondrivetech.com/business-phone-systems or call (866) 258-0064.
About ON Drive Techs
With more than 20 years in the IT and telecom industry, ON Drive Techs delivers leading-edge, cost-saving business phone systems and VoIP technology products to customers across South Florida and Central Florida now. The company prides itself on working closely with customers to deliver customized solutions and personalized service that they cannot find anywhere else.
Learn more at https://www.ondrivetech.com.