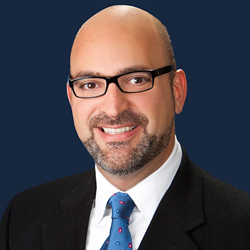 The premier event for discussions of innovative treatments, alternative methods and state-of-the-art advancements in pain relief.
MIAMI BEACH, Fla. (PRWEB) March 13, 2019
Beginning on July 26th, expert physicians from a wide array of pain management and neuroscience fields will gather for the event to discuss innovative treatments, alternative methods and state-of-the-art technologies in relation to pain relief topics.
Dr. Miguel Attias of Tampa Pain Relief Centers will be present as a speaking panelist on July 27th, in a discussion titled "My Most Difficult Case."
The conference is a powerful opportunity for pain management experts to exchange ideas, expand awareness and gain additional knowledge about advances in pain relief. This years' event will focus primarily on spine and nerve pain, with sponsor exhibits, courses, speakers and panel discussion.
Topics discussed during the conference will fall under the following categories:

Recent Innovations
Establishing Protocols
Neuromodulation: The Spine
Neuromodulation: The Body
Complicated Cases in Interventional Pain Practice
Intrathecal Drug Delivery
Fact or Fiction Debates
Conflicting Evidence
Breaking Research
Florida Pain Relief Centers is proud to be represented one of our top pain management physicians, who will return from the conference with even more innovative tools to further benefit area patients who are living with chronic pain.
In support of improving patient care, this activity has been planned and implemented by Dannemiller and ASPN PAIN, 2019.
Dannemiller is jointly accredited by the Accreditation Council for Continuing Medical Edu-cation (ACCME), the Accreditation Council for Pharmacy Education (ACPE), and the American Nurses Cre-dentialing Center (ANCC), to provide continuing education for the healthcare team.
Event details:
Dates: Jul 26 - 28, 2019
Location: Loews Miami Beach, Florida
Presented by: The American Society of Pain and Neurosciences (ASPN) and WVSIPP
ABOUT FLORIDA PAIN RELIEF CENTERS:
At Florida Pain Relief Centers, our board-certified, fellowship-trained physicians serve hundreds of patients daily while remaining committed to personalized care. Our physicians take a multidisciplinary approach to advanced pain management, addressing each patient's unique condition in order to customize an effective treatment plan that's right for them.
FPRC believes that open communication between our specialists and referring physicians is key to becoming pain management partners and providing quality care for the patient. Our goal is for physicians to refer with confidence, knowing that our pain management specialists are dedicated to relieving your patient's pain and restoring their quality of life.
For more information, contact Florida Pain Relief Centers at (800) 215-0029 or visit http://www.YourPainReliefCenters.com.