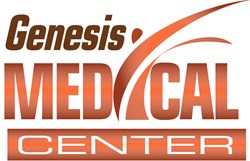 The Board Certified doctors offer over 10 effective treatments for chronic back pain due to failed back surgery syndrome!
Tampa, Florida (PRWEB) January 13, 2014
Top Tampa pain management clinic, Genesis Medical, is now offering over ten effective treatments for failed back surgery syndrome. The chronic pain with FBSS may be extremely difficult to treat, and the Tampa pain doctors provide comprehensive options to obtain relief. For more information and scheduling, call (813) 666-4399.
Up to forty percent of back surgeries fail and up with residual pain that may cause disability, chronic pain, depression and inability to work. Going through another back pain surgery entails more risk and may not be indicated. Therefore, it is vital that Tampa pain management doctors offer several options for relief.
Options for relief include medication management with oral or topical NSAIDS, muscle relaxers, neuropathic medications, antidpressants and pain medications. In addition, Genesis Medical also offers chiropractic and physical therapy treatment as well.
In addition to treating failed back surgery syndrome, the pain clinic in Tampa also treats sciatica, headaches, neck pain, scoliosis, migraines, fibromyalgia, RSD, arthritis and more. There are two locations, one in Tampa and the other in Temple Terrace.
Quite a few insurance plans are accepted including PPO's, Medicare, letter of protection and self pay. For more information and scheduling with pain management Tampa trusts, call (813) 666-4399.