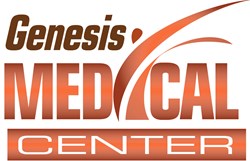 Genesis Medical offers Board Certified treatment for all types of headaches including migraines with exceptional relief!
Tampa, Florida (PRWEB) January 06, 2014
The top Tampa pain management clinics, Genesis Medical Center, are now offering over ten effective treatment options for migraines and all types of headaches. The Board Certified treatments are effective at reducing both the severity and frequency of headaches. Call (813) 666-4399 for scheduling.
According to the Migraine Research Foundation, over 10% of the population suffers from chronic migraines, and more than double that from other types of headaches. This can lead to inability to work, play with one's kids and participate in recreational activities.
The Board Certified doctors at Genesis Medical offer a considerable amount of treatments for all types of headaches. These include medications that are both preventive and abortive for tension, cluster or migraine headaches. With a proper review of medical records, physical examination and imaging studies, the Tampa pain management doctors are able to individualize treatment options for patients to achieve the optimal outcomes.
Genesis Medical works out of two pain clinics in Tampa and Temple Terrace. A considerable amount of insurance is accepted along with Letters of Protection (LOP) and self pay as well. Appointments are readily available to Florida residents.
In addition to medical management, the Tampa pain clinics also offer chiropractic treatment and physical rehabilitation. For more information and scheduling, call (813) 666-4399.