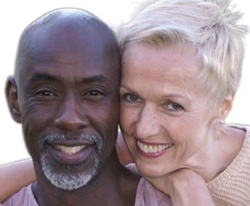 Just as our passion for Tantra is lasting, so is our passion for bringing it to others and building a community rather than just a business.
(PRWEB) August 12, 2015
The easy-access and nationally available online classes will focus on the basics of the art of Tantra and are recommended for novices. Classes will take place bi-weekly on Wednesdays at 9pm ET / 8pm CT/ 7pm MT / 6pm PT. Each session is expected to run about 30-40 minutes and will include time for practice and for sharing. Participants will also be able to bring guests in on the sessions, should they wish to do so. Prospective students and guests can keep up to date on these new offerings, by following The Institute on its Facebook page. To sign up for the classes, please visit https://tantranova.leadpages.co/weekly-online-class/.
The TantraNova Institute was founded in 2001 by Dr. Elsbeth Meuth and her life partner, Freddy Zental Weaver. It is an institution which teaches the art of Tantra by focusing on building a spiritually connected community which expands the concept of sensuality, beyond simply the improvement of sexuality. The practice of Tantra education builds a lasting spiritual connection for couples and singles.
Before founding the TantraNova Institute, both Elsbeth and Freddy Zental were part of corporate America. Freddy Zental had, however, grown up in a Tantric household but Elsbeth found her way to Tantra when seeking self help at a time when she found herself unhappy in relationships. It was she who first developed the idea of becoming a consultant as a way to help others. According to Elsbeth, "Just as our passion for Tantra is lasting, so is our passion for bringing it to others and building a community rather than just a business."
About TantraNova
Dr. Elsbeth Meuth and Freddy Zental Weaver, owner/founders of TantraNova are internationally renowned workshop leaders, relationship and intimacy coaches and certified Tantra Yoga teachers. They are the producers of the bestselling DVD series "Creating Intimacy & Love" and were featured on Showtime's documentary series "Sexual Healing" and the Emmy Award Winning NBC show "Starting Over". Elsbeth and Freddy Zental are sought after speakers having presented at Kripalu Center for Yoga & Health, Western Massachusetts, Esalen retreat Center, Big Sur, California, Young Presidents Organization, Regional Conference, Paris, Loyola University, Northwestern University, University of Chicago, Illinois Association for Marriage & Family Therapy, The American School of Professional Psychology of Argosy University, and Bodhi Spiritual Center. The center is located at 2031 West Warner Avenue, Chicago, IL 60618. For more information contact Dr. Elsbeth Meuth and Freddy Weaver at (773) 525-5006.
About NALA™
The NALA offers local business owners new online advertising & small business marketing tools, great business benefits, education and money-saving programs, as well as a charity program.
Media Contact:
Tiffani Tendell
news(at)thenala(dot)com
805.650.6121, ext. 361