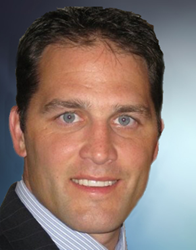 SAN DIEGO, CA (PRWEB) August 02, 2016
Tapestry Solutions, Inc., a non-fully integrated subsidiary of Boeing [NYSE: BA], has named Robin Wright as its new president, effective August 6. In this role, Robin has profit and loss responsibility and the overall mandate to streamline and grow the Tapestry business.
"Robin Wright has been instrumental to Tapestry's success for more than four years," said Tim Noonan, vice president of Boeing's Training Systems and Government Services. "His leadership, energy and ability to deliver solid results makes him a great fit for the next stage of Tapestry's growth."
Wright succeeds former President and CEO Geoff Evans who has accepted a new leadership role as director of Strategic Technology Investments for Global Services & Support, a business within Boeing Defense, Space & Security.
Under Tapestry, Wright previously served as the company's vice president of Mission Products & Services, senior director of Strategic Programs and Mission Planning and director of Business Development.
Prior to joining Tapestry, Wright was an entrepreneur and created AQUINTAS. He also spent 10 years in Business Development for Integrated Data Services and was a finance officer in the U.S. Air Force.
ABOUT TAPESTRY SOLUTIONS
Tapestry Solutions, Inc. is a premier provider of logistics information management systems, simulations and training solutions for the global government defense and commercial markets. Backed by our parent company, The Boeing Company, we help our customers maximize efficiency in their operations, enhance situational awareness and reduce operational costs. Headquartered in San Diego, Calif., Tapestry supports customers from more than 50 locations around the world, including Oman, Saudi Arabia, Afghanistan, Kuwait, the UK, South Korea, India, Australia and Germany.