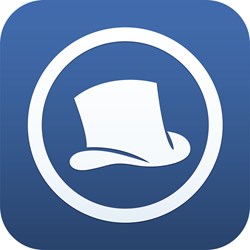 'Tapiture's model of combining visual entertainment and shopping is a unique approach to the product discovery process.' - Brian Lee
Venice, CA (PRWEB) August 27, 2013
Tapiture, the visual discovery and sharing platform, today announced the appointment of serial entrepreneur, Brian Lee, to the Tapiture Board of Directors.
Tapiture is quickly becoming the place for modern tastemakers to browse, curate and share the hottest entertaining content and products. This includes "Pinterest Orphans" – those who do not relate to Pinterest's content or community but still want to share and discover new things from others with common interests. There are now over 2 million Taps being shared by the community – representing over 100% growth in content since March 2013 – on topics ranging from humor, photography, architecture, interior design, fashion, beauty and travel. As of July 2013, Tapiture had 5 million monthly visits from 1.6 million unique visitors. Users are highly engaged, viewing an average of 12 pages per visit, and have purchased close to 20,000 products since Tapiture integrated ecommerce into the site in late April.
"Brian has an amazing track record of identifying and building disruptive ecommerce models and I'm honored to have him on our Board," said John Ellis, Chairman & CEO of Tapiture. "His industry knowledge and experience will be instrumental as we scale and this is a nice testament to the innovative things we're doing at Tapiture."
Noted entrepreneur Brian Lee has joined the Tapiture Board of Directors to assist the company during its accelerated growth phase. Mr. Lee is CEO of The Honest Company and a co-founder of well-known companies including LegalZoom and ShoeDazzle.
"Tapiture's model of combining visual entertainment and shopping is a unique approach to the product discovery process. Not only does Tapiture curate distinctive merchandise, but influencers in the community promote interesting items for everyone to see," said Brian Lee. "It is already proving to be a very successful model with strong progress to date and I'm really excited to be joining Tapiture's Board."
About Tapiture
Tapiture.com is a visual sharing, discovery and e-commerce platform for a global community of tastemakers curating the best products, trends and entertainment all in one place. Tapiture enables anyone to save "tapped" photos, videos, GIFs and audio from their favorite websites into collections to share with the world. The platform leverages a user's social and interest graph to provide a highly relevant experience that is both entertaining and engaging. Tapiture is headquartered on the famous Venice Beach boardwalk and stands as a proud member of Silicon Beach's startup community. For more information, visit tapiture.com.