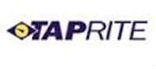 SAN ANTONIO, Texas (PRWEB) August 18, 2015
Taprite, the preferred supplier to the world's most well known soft drink and beer brands, is pleased to announce its 75th anniversary in business. Founded in 1940, Taprite opened its doors in New Jersey as "Tap-Rite", a supplier of beer dispensing equipment. Since its inception, Taprite has undergone numerous changes to solidify its position as an industry leader:

In 1997, Taprite merged with Standard-Keil and relocated to San Antonio, TX, under the name Taprite-Fassco to include soda dispensing equipment.
In 1999, Taprite-Fassco and its sister company North American Dispense (NADS), a supplier of beer-dispensing equipment, were bought by a Dutch company by the name of Aalberts Industries.
In 2010, Taprite-Fassco and NADS merged both soda and beer product lines under the name Taprite.
Taprite has two locations in Texas; the Main capital office is in San Antonio where regulators and beer dispense products are manufactured. The second office is located in Marion, a small town 35 miles NE of San Antonio where the Taprite Ice chests are produced and BIB-Racks welded.
Taprite's commitment to quality products, innovative designs, and industry leadership makes Taprite the brand of choice for professionals everywhere.
Taprite is a member of the BA (Brewers Association), NBWA (National Beer Wholesalers Association), NAFEM (North American Association of Food Equipment Manufactures), SAMA (San Antonio Manufactures Association),IBDEA (International Beverage Dispense Equipment Association), and the MBAA (Master Brewers Association of America).
Taprite products are proudly made in the USA.
For more information on the company be sure to visit http://www.taprite.com
Contact: Customer Service
Phone: 210-523-0800
Email: sales(at)taprite(dot)com