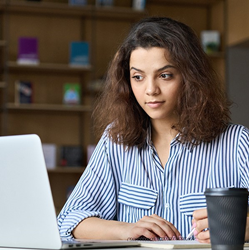 To effectively combat cyber threats, a comprehensive cybersecurity solution must include targeted security awareness training.
HOBOKEN, N.J. (PRWEB) October 20, 2021
A leading NYC area cybersecurity expert and cloud services provider advocates targeted security awareness training for employees in a new article on the eMazzanti Technologies website. The informative article first explains how hackers exploit human weaknesses with great success.
The author then discusses how security awareness training costs little but reduces successful malware and phishing attacks by as much as 90 percent. She then explains how training built on learning science principles, including phishing simulations and interactive training modules keep users engaged and increase retention.
"To effectively combat cyber threats, a comprehensive cybersecurity solution must include targeted security awareness training," stated Jennifer Mazzanti, CEO, eMazzanti Technologies.
Below are a few excerpts from the article, "Targeted Security Awareness Training Delivers Large Return on Cybersecurity Investment."
The People Challenge
"Despite millions spent securing networks and deploying state-of-the-art cybersecurity tools, the biggest threat to an organization remains the human factor. When employees re-use passwords, click unsafe links or browse the internet, they introduce vulnerabilities. In fact, over 90 percent of cyberattacks occur because users click malicious links or share information."
Training Built on Proven Learning Science Principles
"Cybersecurity training programs typically fail for a couple of key reasons. In the first place, most organizations and their employees have a limited time to devote to developing security awareness. Consequently, users listen half-heartedly to annual training and quickly forget what they have learned."
Assess User Training Need with Phishing Simulations
"To determine the users most in need of security awareness training, eMazzanti offers ThreatSim® phishing simulations. With thousands of simulation templates covering current attack trends, an organization can assess users relative to a variety of threat types. Users that fall for a simulated attack then receive targeted training."
Interactive Training Modules Change Behavior
"The MXINSPECT Security Awareness training modules employee a unique, game-based format to address multiple learning styles. Each lesson takes just five to fifteen minutes, and users can complete the training on any connected device. Available in 35 languages, the training modules stay relevant with continuous updates to a wide range of topics."
User Education Essential to Effective Cybersecurity
For over two decades, the cybersecurity experts at eMazzanti Technologies have helped thousands of organizations secure critical intellectual assets. Knowing that no security program will succeed without exceptional security awareness education, eMazzanti includes engaging, effective training as an integral part of its MXINSPECT solution.
Have you read?
5 Steps to Prevent Cyberattacks and Safeguard Legal Client Information
Modern Authentication in Microsoft 365 Key to Improved Security
About eMazzanti Technologies
eMazzanti's team of trained, certified IT experts rapidly deliver increased revenue growth, data security and productivity for clients ranging from law firms to high-end global retailers, providing advanced cybersecurity, retail and payment technology, cloud and mobile solutions, multi-site implementations, 24×7 outsourced network management, remote monitoring, and support.
eMazzanti has made the Inc. 5000 list 9X, including eight consecutive years, is a 4X Microsoft Partner of the Year, the #1 ranked NYC area MSP and NJ Business of the Year! Contact: 1-866-362-9926, info@emazzanti.net or http://www.emazzanti.net Twitter: @emazzanti Facebook: Facebook.com/emazzantitechnologies.