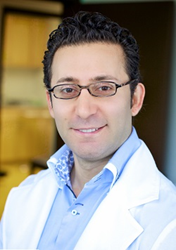 Tarzana, CA (PRWEB) April 29, 2016
Melanoma is the deadliest type of skin cancer. Although only about 1 percent of skin cancer cases are melanoma, it is to blame for the majority of skin cancer deaths. More than 10,000 people are expected to die of melanoma this year. The risk increases with age, and while the average age at diagnosis is 62, it is the one of the most commonly diagnosed cancers in young women. A recent breakthrough in genetic studies may give doctors the tools they need to diagnose and treat this deadly cancer earlier than ever. Tarzana skin cancer doctor, Dr. Peyman Ghasri, now comments on the new breakthroughs in the diagnosis and treatment of melanoma skin cancer.
According to Medical News Today, researchers from UGent collaborating with VIB scientists from KU Leuven have found a link between a non-coding RNA gene known as SAMMSON and malignant melanoma. Malignant melanoma skin cancer is highly dependent on the SAMMSON gene. The gene is not found in healthy melanocytes, the cells that naturally produce melanin, or in other healthy tissues, according to the researchers, but it is found in 90 percent of melanoma samples. When the researchers reduced the number of SAMMSON in tissue cultures, the melanoma cells also decreased, indicating that the two were closely linked.
While more research is needed to further understand and establish the link, the discovery does provide new avenues of research and new options for developing diagnostic tools and treatments that could significantly improve patient outcomes. The study is expected to be published in the journal "Nature."
Prevention and early diagnosis continue to be the best tools in the fight against skin cancers such as melanoma, as well as basal cell carcinoma, squamous cell carcinoma, and other skin cancers. Dr. Ghasri offers routine screenings as well as diagnostic and treatments for skin cancers. He also offers comprehensive dermatology treatments, including:

Treatments for acne, eczema and rosacea
Botox and Dysport
Laser resurfacing
Chemical peels
Juvederm, Radiesse, and Restylane
Laser hair removal
Skin tightening
Ultherapy
Kybella
About Dr. Peyman Ghasri, Dermatologist Tarzana
A graduate of UCLA, Dr. Ghasri continued his studies at UC Irvine School of Medicine on a full scholarship. He graduated among the top of his class with a perfect academic record, and after medical school, he received additional training in general and plastic surgery, followed by his dermatology residency. Today, Dr. Ghasri is a member of the American Society of Mohs Surgery, a diplomate of the American Board of Dermatology, and a fellow of the American Academy of Dermatology and the American Society of Dermatologic Surgery.