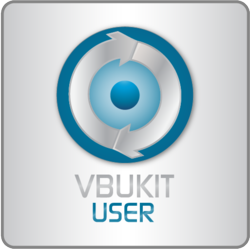 Miami, FL (PRWEB) July 10, 2013
Creating Revolutions' new task manager app, VBukit, is based on a patent pending technology called Virtual Bucket. People communicate by giving and receiving some form of information; now visualize depositing that information into a smart bucket. The bucket is a very temporary place in which one person deposits information, and then the next person to go into that bucket empties it. Since everything happens instantly, and nothing is stored in any cloud that can be hacked, VBukit is extremely secure and both parties stay private.
VBukit creates a simple, paperless process that can be integrated into an infinite number of commonplace situations and daily tasks. A core value of the technology is that it brings a multitude of benefits, while requiring no implementation cost, effort, or learning curve. Imagine never fumbling with appointment cards again for the next dentist visit: just tap the phone app and get that calendar reminder instantly, securely, and anonymously. It can even be used to retrieve a receipt, claim ticket, and calendar reminder for the dry cleaners. Instantly, intuitively, and anonymously receive calendar reminders and share documents, music, information, and so much more. Just think, tap, and make it happen. Businesses can increase efficiency and cost effectiveness, with no change in software, hardware, or current employee processes.
VBuckit was invented by one of the pioneers in Near Field Communication (NFC) and Mobile Payment technologies, Einar Rosenberg. While Rosenberg sees this technology as a revolutionary tool for everyday use, he is most excited about how it makes life simpler, without losing the human component. "VBukit lets personal interaction benefit, without losing the personal part of the interaction. Technology today seems to take away the most important element of our existence: the human element. I don't want to be interacting with machines. I want technology to let me interact with the real world, while keeping the real world real. "
The VBukit task manager app is free for both business and personal use. Experience it today at vbukit.com or search VBukit in the Google Android market place. Coming soon to iPhone, Blackberry, and Windows Phone.
Press Inquiries: Please contact Cris Kalat – cris(at)creatingrevolutions(dot)com
About Creating Revolutions:
Creating Revolutions was found in 2013, with the goal of creating revolutionary rather than evolutionary technologies. VBukit is the second of 12 unique patent pending technologies to be launched over the next 12 months. Creating Revolutions' mission statement is to balance idealism, technology and business to make life easier through a new way of interaction. For more information, go to http://www.creatingrevolutions.com.