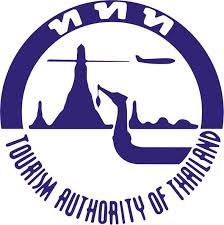 TAT is helping to ensure that Thailand's worthwhile causes receive much deserved exposure.
(PRWEB) July 26, 2013
Thailand's forward thinking tourism authority certainly keeps up-to-date with trends in the travel industry. Indeed, they are keen to embrace opportunities that will flow from the new trend of volunteering whilst on holiday. With many modern-day travellers looking for more than just a relaxing vacation beside the sea, it seems that volunteer tourism is fast becoming a popular alternative for those seeking a worthwhile adventure and the opportunity to make a positive change in the world.
TAT's commitment to promoting voluntourism is certainly no gimmick with a view to merely boosting the tourist industry. In fact, by working in unison with new partners who specialise in volunteer tourism, TAT is helping to ensure that Thailand's worthwhile causes receive much deserved exposure. One of their new partners, Andaman Discoveries, which is an independent and not-for-profit organisation, seeks to bring long-term social, economic and environmental sustainability to a number of villages in Southern Thailand. This organization has listened closely to the needs of the villagers, and they ensure that any tourism opportunities they provide meet the needs of the communities they represent. Education also features prominently on the voluntourism agenda, and Openmind Projects, another of TAT's new business partners, gives volunteers the opportunity to teach IT Skills and the English language to under-privileged children across different areas in Thailand.
There are also a number of projects that protect Thailand's wildlife. The Wildlife Friends Foundation Thailand (WFFT) is a registered foundation under Thai law which rescues animals that have been badly treated or neglected and enables them to live the remainder of their lives in a safe and caring environment. Individuals volunteering with the WFFT will find plenty of opportunities to interest them. These range from feeding the animals and maintaining their cages and enclosures, to more specialist roles such as assisting with marine research and rescue projects.
It is clear from TAT's varied mix of new business partners that there is some excellent work in progress in Thailand to improve conditions for its people and its wildlife. However, Thailand still has so much to offer those tourists who seek a more traditional style of vacation. For example, in the beautiful province of Krabi, tourists can see some fantastic scenery and enjoy relaxing moments on some truly outstanding beaches. What's more, Krabi Riviera Co Ltd provides an excellent selection of holiday villas that would suit couples, families or groups of friends. All Krabi Rivera's villas offer 5 star comfort, including private swimming pools, a personal concierge service, and some first-rate complimentary services.
With an abundance of voluntourism opportunities, a wealth of beautiful scenery, and some excellent holiday accommodation, the Kingdom of Thailand has so much to offer anyone planning a visit to this fascinating country.