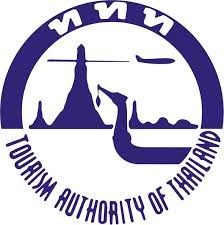 TAT is currently placing a special focus on voluntourism, which is fast becoming a fashionable trend in overseas travel.
(PRWEB) August 16, 2013
The Little Big Project was organised by TAT to help promote the concept of volunteer vacations in Thailand. Contestants were invited to take part in a broad range of rewarding and worthwhile projects. These included helping to improve conditions for disadvantaged young people, assisting with building projects in rural communities, and supporting a number of wildlife conservation programmes. Teams were formed, consisting of one overseas competitor and one Thai competitor, and votes were obtained from followers of the teams' blogs, which reported on their daily experiences, and comprised of photos and travel stories. As winners of the competition, Team Phuket has been awarded a grant of $5,000 (USD) to contribute towards the continued funding of their chosen project.
By working in partnership with the Openmind Project, Team Phuket had the opportunity to train with park rangers from the Surin Islands, Mu Ko Lanta National Park, and the Similan Islands. They discovered the excellent work that is being undertaken in Thailand to protect and conserve the environment, together with taking a hands-on approach by diving with the rangers, monitoring the changing shape of the coastline, and also in planting new mangroves. There were also some early morning starts to survey beaches for nesting turtles, as well as visiting the department of fisheries to observe the valuable work they do in producing and rearing exotic fish and turtles.
TAT is currently placing a special focus on voluntourism, which is fast becoming a fashionable trend in overseas travel. It seems that tourists are attracted by the opportunity to make a positive impact on the lives of others, together with embracing the life-changing opportunities that volunteering overseas has to offer. Indeed, TAT has recently joined forces with a number of global voluntourism agencies to promote the many opportunities that Thailand has to offer. In doing so, TAT is helping to raise the profile of many worthwhile causes in this beautiful kingdom.
It is the beauty and charm of Thailand that appeals to its many visitors every year, and Thailand still has an abundance of scenery and attractions for those travellers who do not feel able to volunteer during their vacation. For instance, tourists can experience elephant trekking, rock climbing or scuba diving in the stunning province of Krabi, and there are also some exceptional beaches for those seeking relaxation beside the sea. In addition, Krabi Riviera Co Ltd provides an excellent selection of holiday villas, all of which offer 5 star comfort, including private swimming pools, a personal concierge service, and some first-rate complimentary services. Our website is also available in several languages including French, Scandinavian and Russian language.
The team at Krabi Riviera Co Ltd congratulate the members of Team Phuket on their success in The Little Big Project and also pass on their special wishes to all participants in the competition for contributing to such a worthwhile activity.