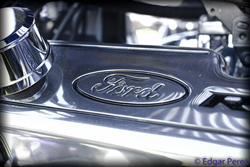 The SHO builds that are now marketed online are included in the free shipping program that was enabled this year as an extra cost saving incentive for customers
Columbus, OH (PRWEB) December 24, 2013
The Ford Taurus is one example of the dominant luxury sedans available in the U.S. market. The Got Engines company sells replacement motors in Ford builds and is now combining an Internet sale for buyers online. All Taurus SHO engine inventory in used condition is discounted at http://www.gotengines.com/blog/ford-engines/taurus-sho-engine.
These Special High Output motors were first introduced in 1989 and continued production until 1999 in the Ford Motor Company inventory. New builds were introduced in 2010 and the SHO series motors are now produced as part of the regular Ford production schedule.
The previously owned Taurus inventory now featured as SHO builds online is part of the expansion of replacement V6 engines at the GotEngines.com website. A different resource of suppliers are now used to present the alternative engine brands that automakers produce apart from the standard level engines.
"The SHO builds that are now marketed online are included in the free shipping program that was enabled this year as an extra cost saving incentive for customers," said a source from the GotEngines.com company.
The standard 3.0 and 3.2 engines in the Ford SHO lineup are part of the V6 builds now offered. A larger V8 build in 3.4 size is currently in the process of being acquired through the new dealer relationships in the North American market. The offer for no charge freight paired with the sale price for the used SHO engines is a permanent policy change.
"Buyers not using our website to find Ford Motor Company engines for sale in used condition can access the search tool to find other automaker builds that are priced to sell as second hand editions," the source included.
The GotEngines.com company has recently redesigned the way that all consumers find engine pricing using the company website. Instead of printing price information on each engine data page, this company has created its independent quotation system offering current pricing for its inventory of used motors online.
About GotEngines.com
The GotEngines.com company supplies previously owned condition engines for discounted prices through its resource online. The 2007 build of the company website is one of the introductions this company has made to the automotive industry over the past six years. The GotEngines.com company website is currently available for use 365 days a year and includes new search tools to help with research and other information for buyers of motors online. The toll-free customer support solutions this company provides offers an extra method of immediate support to consumers.