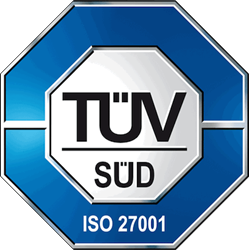 The recertification has been done after stringent evaluations of processes and people. Our customers can be confident that our delivery centers meet the international standards and their information is highly secured
(PRWEB) June 11, 2014
TaurusQuest Global Services, a leader in providing outsourced management of business processes in accounting, legal, educational and publishing services has been recertified for ISO 27001:2005 for information security practices, by TUV of Germany. ISO 27001:2005 is a globally recognized standard for information security management system.
The objective of ISO 27001:2005 standard is to establish, implement, maintain, review and constantly improve on the information security management systems. The standard's scope includes overarching security practices in managing the premises, engaging and managing people, installing and managing IT infrastructure and software system, and classifying, coding and securing client data. The standard envisages a formal Information Security Management System, made up of policies and processes, to be in place to ensure compliance with the standard and a continuing self-audit to ensure compliance. It works on the Deming principle of 'Plan-Do-Check-Act' to structure the processes.
TaurusQuest's certification covers all of its business in finance, accounting, legal, and other back office support domains. As TaurusQuest processes confidential data, stringent security practices are required to be in place to ensure that the information is secure. This recertification provides an assurance to its clients that their data is secure. Continuous improvement practices are put in place to make sure that the information security practices continue to be in compliance with certification standards.
The process of recertification involves the management to constantly examine the information security risks, threats, vulnerabilities and their impact.
Krishnamurthy Subramanian, Chief Operating Officer for TaurusQuest Global Services said," This recertification further proves our commitment towards providing high standard of information security to our customers. The recertification has been done after stringent evaluations of processes and people. Our customers can be confident that our delivery centers meet the international standards and their information is highly secured".
TaurusQuest is also accredited with ISO 9001:2008 certification for its quality management system.
About TaurusQuest: TaurusQuest Global Services Private Limited is a provider of outsourced management of business processes in accounting and legal services since 2005. They serve clients in the USA, UK, Europe and the Middle East. TaurusQuest has its principal office and delivery centers in Chennai, India and marketing/sales offices presence in New York, US.
TaurusQuest also has a e-publishing services division called SmartScrolls for global educational publishers.
Website : http://www.taurusquest.com
Media contact: T R Santhanakrishnan, ceo(at)taurusquest(dot)com, +1 (609) 257-4240 x 101