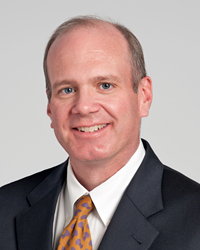 "With an entrepreneurial spirit and collaboration at its core, Lake Nona is the optimal living lab for medical innovation and health care transformation," said Dr. Graham. "I am excited to partner with the team of visionary leaders at Lake Nona."
Orlando, Fla (PRWEB) December 16, 2015
Tavistock Group, an international private investment organization announces the arrival of prolific health innovator, serial entrepreneur and renowned surgeon Thomas J. Graham, MD, to Orlando, Florida and Lake Nona as Chief Health Innovation & Strategy Officer of Tavistock Group and Chairman of the Lake Nona Institute.
In these roles, Dr. Graham will apply his visionary outlook on health innovation to Lake Nona's 650-acre life science cluster known as Lake Nona Medical City, and its emerging Sports Innovation & Performance District anchored by the USTA's new home of American tennis, the world's largest tennis training complex with more than 100 courts. Located in Orlando, Lake Nona is an 11-square-mile innovative community and one of the fastest growing master-designed communities in America, lauded by Fortune Magazine as the "future of cities."
Additionally, with the establishment of a new, unique company in Lake Nona, Dr. Graham will be an incredible asset to Orlando, which boasts one of the most rapidly evolving life sciences and health care ecosystems in the U.S.
"We could not be more excited to welcome one of our nation's leading health innovation visionaries to the Orlando, Tavistock and Lake Nona families," said Rasesh Thakkar, senior managing director of Tavistock Group. "Tavistock has a desire to do bold things to help accelerate meaningful innovation, and we are confident that Dr. Graham's arrival will further establish Orlando and Lake Nona as an innovation hub in the U.S."
As Chief Health Innovation & Strategy Officer for Tavistock Group, Dr. Graham will drive health innovation strategy for the international investment organization founded by Joe Lewis that developed Lake Nona and its Medical City. This emerging destination for medical innovation is pioneering advances in clinical treatments, medical education and health care delivery, with more than $2.8 billion in construction, 2.4 million square feet of research and institutional development and 5,000 new jobs in less than seven years.
"With an entrepreneurial spirit and collaboration at its core, Lake Nona is the optimal living lab for medical innovation and health care transformation," said Dr. Graham. "I am excited to partner with the team of visionary leaders Lake Nona has already assembled to catalyze transformation in the health innovation industry."
Dr. Graham will also serve as Chair of the Lake Nona Institute, advocating globally for healthy, sustainable living. The organization, which activates and measures innovative technologies and programs, hosts the annual Lake Nona Impact Forum, an invitation-only event that convenes 250 thought leaders from business, academia and government who are driving health innovation. Dr. Graham presented on innovation in health care at the 2015 Impact Forum, and will once again return in February 2016 with several speaking roles and a discussion on innovation ecosystems.
"Lake Nona is a living laboratory and global model for future communities," said Len Greer, President of Johnson & Johnson Health and Wellness Solutions, Inc., Founding Partner of the Lake Nona Life Project. "The community attracts innovative entrepreneurs and transformational ideas, like the Life Project, and I believe this will continue with Dr. Graham at the helm of Lake Nona's innovation strategy."
A prolific health innovator and serial entrepreneur, Dr. Graham will establish a new unique company at the GuideWell Innovation Center in Lake Nona, set to open in 2016. Dr. Graham's company will be a beacon of wellness innovation, fostering creative thought and bringing transcendent ideas to market with some of the country's leading medical investment organizations.
Dr. Graham's new enterprise in Lake Nona will be based in the medical cluster's first innovation and incubator facility, with directly neighboring anchor tenants: the University of Florida Research & Academic Center and Sanford Burnham Prebys Medical Discovery Institute. GuideWell, a leading health solutions company, anchors the 92,000-square-foot innovation facility with its Innovation CoRE (Collaborative Resource Ecosystem), a next-generation workspace built to bring business leaders, global academic communities and entrepreneurs together to create solutions that will reshape the future of the health industry.
"The ability to attract a health care leader of Dr. Graham's stature speaks to the promise of the Lake Nona Institute and Tavistock," said Pat Geraghty, CEO and Chairman of GuideWell."I am pleased that Dr. Graham has chosen the GuideWell Innovation Center as the hub for his new venture."
Most recently, Dr. Graham served as Chief Innovation Officer of Cleveland Clinic, where he held the Justice Family Chair in Medical Innovations. Additionally, he served as the Vice-Chairman, Department of Orthopaedic Surgery. One of the nation's most renowned hand surgeons, Dr. Graham's practice is recognized as the premiere destination for the care of the professional athletes' hands and wrists. He also has nearly 50 worldwide patents in his field, including the most commonly used elbow replacement system. As Chief Innovation Officer at Cleveland Clinic, Dr. Graham leveraged his experience as a serial entrepreneur and one of the Clinic's most prolific inventors to establish the Clinic as a world leader in commercializing the creative thought of their inventors. He has also founded several medical device companies.
"Under his direction, Cleveland Clinic Innovations has grown and thrived, with the creation of the Global Healthcare Innovation Alliance, and significant growth of our annual Medical innovation Summit," said Brian Donley, MD, Chief of Staff at Cleveland Clinic. "We wish him all the best in his new role."
Dr. Graham has received numerous awards for his scholarly work, clinical and service excellence, and remains dedicated to training future leaders. He has lectured around the world and furthered his specialty by authoring over 100 publications, including the soon-to-be-released book, "Innovation the Cleveland Clinic Way: Transforming Healthcare by Putting Ideas to Work."
Thomas J. Graham Professional Highlights

Among the youngest Orthopaedic Surgeons ever to be inducted into the American Orthopaedic Association (AOA), the specialty's highest academic achievement.
Served as the Director of the Cleveland Clinic Hand & Upper Extremity Center from its inception until his departure from the Cleveland Clinic in 2000.
From 2000-2010, served as the Chief of the Congressionally-designated Curtis National Hand Center, the largest specialty practice of its kind in the world.
Was appointed Chairman of Cleveland Clinic Innovations and Vice-Chairman of the Department of Orthopaedic Surgery upon his return to the Cleveland Clinic in 2010.
Serves as Team Physician or Hand Surgery Consultant for professional sports organizations in the NFL, MLB, NBA and NHL, as well as PGA and LPGA Tours.
Residency: University of Michigan, Ann Arbor; orthopedic surgery, 1993
Fellowship: Indiana Hand Center, Indianapolis, 1994
Education: Williams College, Williamstown, Mass., 1984; University of Cincinnati College of Medicine, 1988
For more information on Lake Nona, please visit lakenona.com and GuidewellCenteratLakeNona.com.
###
To download images, press release and Dr. Graham's biography, click HERE.
For more information, contact:
Jessi Blakley, APR, Tavistock/Lake Nona, 407.909.7030, jblakley(at)tavistock(dot)com
About Lake Nona
Orlando's Lake Nona is one of the fastest growing communities in America with more than $2.8 billion in construction across 7.1 million square feet of world-class residential and commercial facilities – and it's just getting started. The 11-square-mile master-designed community is home to thoughtfully designed neighborhoods, world-class education facilities, Lake Nona Medical City, a sports innovation and performance district highlighted by USTA's New Home of American Tennis – the largest tennis facility in the world, diverse work spaces, recreational facilities, retail centers, and entertainment venues encompassing the best Orlando has to offer with all the conveniences of a dynamic, vibrant community. Driven by a long-term vision, Lake Nona is committed to building an innovative community focused on sustainable design, healthy living, and groundbreaking gigabit fiber optic technology. Adjacent to the Orlando International Airport, Lake Nona will feature more than millions of square feet of commercial space, thousands of hotel rooms, 25,000 residents and in excess of 100 shops and restaurants. For more information visit http://www.lakenona.com.
ABOUT TAVISTOCK GROUP
Tavistock Group is an international private investment organization founded by Joe Lewis. With investments in more than 200 companies across 11 countries, Tavistock Group's investment portfolio includes: life sciences, sports teams and sporting events, manufacturing and distribution, oil, gas and energy, financial services, restaurants, commercial properties, private luxury residential properties, resort properties and master-planned real estate developments. For more information, visit http://www.tavistock.com.