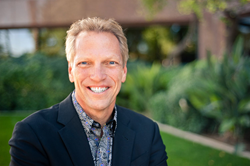 The general rule is that a travel expense is a deductible business expense if it meets three tests. Your travel must have a business purpose, expenses must be ordinary and expenses must be necessary. ~ Tom Wheelwright, Tax-Free Wealth Author
Tempe, Arizona (PRWEB) June 08, 2016
As millions plan summer vacations, Tax-Free Wealth Author, CPA and CEO Tom Wheelwright, uncovers five ways anyone can deduct these travel expenses legally as a business owner. Any expense, including travel, can be deductible as long as it qualifies as a business expense.
As a business owner, the primary traveler can legally deduct an entire family vacation by following these rules. A "business owner" includes a wide range of definitions from CEO of a Fortune 5000 company to a small business owner to an individual employee who runs a side business (example internet business) that is legally registered.
Wheelwright expands on his five tips for making a family vacation deductible.
1. Expenses must pass three tests. - Wheelwright expands, "The general rule is that a travel expense is a deductible business expense if it meets three tests. Your travel must have a business purpose, expenses must be ordinary and expenses must be necessary."
2. Work hours are required for over 50% of weekdays. - In addition to these three tests, the business owner must spend more than 50% of each workday (4+ hours each weekday) on business matters. This business time can include meeting with clients or prospective clients, having a shareholder meeting or looking for properties to acquire. Wheelwright adds, "If you meet the work hours test, the entire trip is deductible for you, assuming the trip is inside the U.S. For international travel, the deduction is proportionate to the amount of time you spend on business. If you spend 60% of each day on business, then 60% of your travel will be deductible."
3. Weekends can be free and deductible. - Another travel tax deduction rule that many don't realize is how to make a weekend trip entirely deductible. If the traveler arrives on Friday, it is best to have a business meeting that day, and then schedule another business meeting on Monday before leaving. As long as the primary purpose is business during the weekdays, the entire trip is deductible and the individual can take the weekend off.
4. Hotels can be deducted as an ordinary expense. - The "ordinary expense" rule means that the expenses are typical in amount and frequency for the industry. For example, the hotel room size is only relevant with respect to the "ordinary" expense test. If it is typical for the business owner to have a large room, it's okay for the entire family to share the same size room. Having two queen size beds in a room instead of a single king (probably no more expensive) isn't going to change the hotel deductibility.
5. Family members can be deductible as employees. - For travel to be deductible for spouses and children, Wheelwright expands, "They must also be actively involved in the business and there must be a business purpose for them coming along. If you hire members of your family to do things for the business, there are many tax benefits." Wheelwright emphasizes that there must be a business purpose for family members travel expenses to be deductible. For example, if a spouse or children are in Sales versus bookkeeping, then there is a business reason to deduct their expenses if prospective client meetings are scheduled on the trip.
In addition to these five travel deduction tips, packing an envelope to store all receipts is recommended. Wheelwright expands, "You must keep copies of your travel receipts so pack an envelop in your carry-on bag to make it easier to store them in one place. When you return, you can hand the envelope over to your accountant to record them in your records."
For a timely interview, please contact:
Liz Kelly, Goody PR, 310-987-7207
Bio
Tom Wheelwright is a leading tax and wealth expert, Best-Selling Author (Tax-Free Wealth), CPA, CEO of ProVision Wealth (Tempe, Arizona). Tom is best known for making taxes fun, easy and understandable, and specializes in helping entrepreneurs and investors build wealth through practical and strategic ways that permanently reduce taxes. As a Rich Dad Advisor to Robert Kiyosaki ("Rich Dad Poor Dad"), Tom frequently speaks at Rich Dad conferences worldwide. His work has been featured in Forbes, Accounting Today, Consumer Reports, Investor's Business Daily, ABC News Radio, the Real Estate Guys Radio Show, GoBankingRates, AZTV and many more. http://taxfreewealthadvisor.com