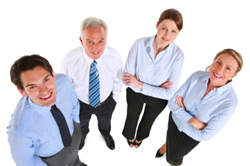 Investors now gain access to all of our New Year content through our website to learn about different options that can be used to help earn tax-free passive income
San Diego, CA (PRWEB) February 08, 2015
Owning real estate can be a lucrative investment for some adults who plan appropriately for annual taxation in the U.S. The JWB Group is now helping to showcase 2015 tax deferred real estate investments to adults through its updated content now published for review at http://www.jwbrealestatecapital.com/what-is-a-1031-exchange.
The posted content now explains different options available to most adult investors who already own or would like to own investment property. The tax advantages now updated could be helpful to a person who is hoping to reduce or prevent paying higher taxes.
"Investors now gain access to all of our New Year content through our website to learn about different options that can be used to help earn tax-free passive income," said one JWBRealEstateCapital.com rep.
Deferring taxation through different IRS code sections is one of the routes that some savvy investors use each year during ownership of an investment home, according to the JWB Group. The policies that are in place are available nationally to most qualified tax payers and these encompass more than one section of the tax code.
"We're now explaining to adults who are seeking better tax planning strategies about the like kind transfers or exchanges that are available to offset taxation," said the rep.
The JWB company is now making weekly additions to its website to help investing clients explore numerous programs available. The company has improved its blog at http://www.jwbrealestatecapital.com/blog to exploit all company offerings to adults across the U.S. in 2015.
About JWB Real Estate Capital
The JWB Real Estate Capital company has one of the largest networks for investors in the housing industry to capitalize on the ROI found in the rental industry. The company increases client wealth through different turnkey homes in the Florida market. The JWB Real Estate Capital company provides entry-level programs and packages for beginners as well as adults who are more experienced with housing investments.