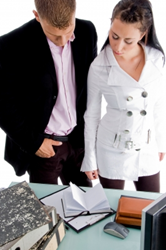 There are several advantages to not using tax liens or other secondary methods to be first in line to own real estate and our programs are introducing a clear path to investors
Miami, FL (PRWEB) January 16, 2015
Investors in the U.S. who depend on buying tax certificates in order to build a stream of passive income in the housing industry can now benefit from new alternatives provided at the JWB Group for 2015. New tax lien certificates alternatives are now provided through programs that are explained in the video guide at
http://www.jwbrealestatecapital.com/tax-free-fl-real-estate-investments.
The state of Florida is one of the parts of the country mentioned in the new video guide to provide explanations of how income is being generated for investors without buying standard tax certificates. A person now has the opportunity to own an investment property free and clear using the JWB approach.
"There are several advantages to not using tax liens or other secondary methods to be first in line to own real estate and our programs are introducing a clear path to investors," said one JWB Group source.
Because buying real estate can come with a tax burden in some states, the JWB company has created a way to eliminate the standard taxation that is attached to a sale transaction. This tax-free approach is discussed in the video and is also present in the guide available for free download on the main website.
"We explain multiple ways that are available through our company to own real estate without the complications from tax sales or short sales in FL and other states," said the source.
The JWB Group is continuing to manage its website by providing weekly uploaded content that remains available at no cost to website visitors. For men and women who use mobile devices to explore investment strategies, a new portal has been developed at http://jwbrealestatecapital.com/m in order to serve new content.
About JWB Real Estate Capital
The JWB Real Estate Capital company has provided investment solutions to adults in 30 countries for over a decade. The company is professionally managed and focused on income building for every client. The JWB Real Estate Capital company expanded its website as well as beginner programs in 2014 and is concentrating on growing more passive income through alternative sources for all clients.