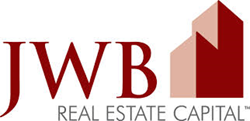 We're one of the few companies that has a managed staff who provide complete educational training for investors who purchase income earning houses in our network
Midland, TX (PRWEB) December 17, 2014
U.S. investors who earn passive income from real estate opportunities will now have the option of exploring tax lien investing alternatives at the JWB company this year. A new program setup for 2015 is in place to help investors earn more investment dollars through non-tax lien programs offered at http://www.jwbrealestatecapital.com/ira-investment-options.
The traditional model of buying tax lien certificates in hopes of cashing these in at a later time to earn a profit has decreased in popularity in states like Florida, according to housing industry news. The JWB company has added its passive investment program in order to provide additional real estate buying options for U.S. investors in any state.
"We're one of the few companies that has a managed staff who provide complete educational training for investors who purchase income earning houses in our network," said one JWB Real Estate Capital rep.
The investment property for sale that is now one part of the inventory showcased by the JWB company can now be purchased in 2015 in multiple ways. Traditional cash sales, investment home financing and IRA funds can be used to enter into the company investment programs now made available.
"We've added new team members to our staff to distribute more investment information to men and women who do not live in Florida where our properties can be purchased," said the rep.
The JWB Real Estate Capital website now supplies access to a company updated blog at http://jwbrealestatecapital.com/blog. This content section is now filled with streaming videos, textual content and free downloads of investment guides that could be useful to real estate investors in 2015 and in subsequent years.
About JWBRealEstateCapital.com
The JWBRealEstateCapital.com company is one of the most respected turnkey investment agencies in the United States. The company provides investing programs through its new operations center in Jacksonville, FL. The JWBRealEstateCapital.com company makes it simple for U.S. and foreign investors to purchase properties at a discount in the real estate industry for use as passive income streams.