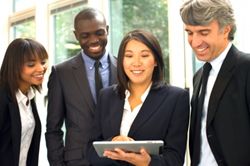 Many investors buy tax liens in Florida and in other states with the hope of owning the property in the future although we provide a direct path to ownership
Chicago, IL (PRWEB) December 29, 2014
Investors who purchase or sell tax liens acquired through public auctions will now have a more focused way to own real estate in the U.S. through the JWB company. Tax sale alternatives for investors are now explained in the 2015 video content at http://www.jwbrealestatecapital.com/tax-free-fl-real-estate-investments.
The tax-free advantages of owning a tax certificate has drawn in many out-of-state investors to the Florida market since the year 2008. The JWB Group is now providing ways to eliminate taxes on the acquisition of real properties through its various programs that are discussed in the posted videos available.
"Many investors buy tax liens in Florida and in other states with the hope of owning the property in the future although we provide a direct path to ownership," said a source from the JWB website.
The brand new investor content that is accessible through the JWB web portal this year includes books, video lessons and blog posts written exclusively to educate national investors who buy real estate. The content is delivered in PDF or streaming video formats to make access easier for web visitors this year.
"We provide more than one way to learn about our new programs and have added more call center staff to field calls on weekdays," said the source.
The JWB Group is continuing to provide blog content that is accessed from the portal at http://jwbrealestatecapital.com/blog through 2015. New topics and strategies will be included in this section throughout the year to offer a free of charge informational portal to U.S. or foreign investors.
About JWBRealEstateCapital.com
The JWBRealEstateCapital.com company is one of the top resources to buy affordable rental homes that produce monthly cash flow in the U.S. The company has transformed its website into a complete investing resource for beginner investors this year. The JWBRealEstateCapital.com company provides access to video content, PDF downloads and other content specifically created to help promote wealth building strategies.