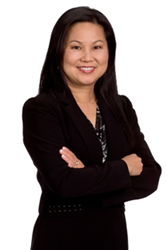 We pride ourselves in being personable, accessible, friendly, proactive and highly responsive to our clients' needs.
Washington, DC (PRWEB) February 27, 2014
Bey & Associates CPAs, PC, has announced that they are now providing a free one hour tax consultation service for local business owners who need the services of a CPA for complex returns and have serious tax planning issues. The consultation will include a review of the last three years of returns, looking for mistakes and missed tax saving opportunities.
"IRS tax codes are written by government bureaucrats and accountants and they contain millions of words," comments Kim Bey, lead accountant and owner of the company. "So it is not uncommon for us to find mistakes and missed deductions along with other tax saving adjustments that should be taken when we do a review. We also check to ensure that a client can benefit from our tax planning services as we typically save our clients more money in taxes than our fees to them. So our complimentary one hour consultation can have tremendous benefits for business owners."
Bey & Associates understands that businesses need a competent and reliable financial advocate. While its major services are tax preparation and providing accurate financial statements, their real strength is becoming a trusted partner with their clients and providing needed financial and tax advice as their businesses grow.
As one client wrote: "Kim Bey and her team demonstrate impressive expertise and they go out of their way to protect their clients' best interests. Kim is very thoughtful and creative about tax planning, while ensuring timely compliance with necessary filings and tax obligations. In the first two years of my start-up business, she has saved us tens of thousands of dollars over and above her reasonable and competitive fees."
"We pride ourselves in being personable, accessible, friendly, proactive and highly responsive to our clients' needs. We like people and we look out for them," enthuses Bey, who started as a CPA in 1990 and is recognized as one of the top CPAs in the Washington, DC, area. "The best part is that we can save them lots of money!
"So my first tax planning advice for business owners in the Washington, DC, area is to take advantage of our complimentary tax consultation."
"There is nothing to lose and only tax dollars to save."
Bey & Associates CPAs is conveniently located in downtown Washington, right above Farragut West Metro Station, three blocks from the White House.
For more information on the complimentary one hour tax consultation service, contact Kim Bey at:
Bey & Associates CPAs, PC
1875 I Street NW, Suite 500
Washington, D.C. 20006
202-483-0404