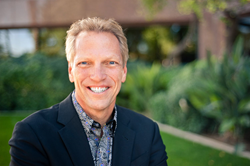 What most people do not realize is that the government designed the tax code to reward business owners and investors who fuel money into the economy. ~ Tom Wheelwright, CPA and CEO ProVision Wealth
Tempe, Arizona (PRWEB) March 16, 2015
While the majority view taxes as a painful duty that happens once a year on April 15, CPA, CEO of ProVision Wealth and Author of Tax-Free Wealth Tom Wheelwright uncovers why entrepreneurs and investors get all the breaks and need a year-round tax strategy. And with 98 percent of US firms being small business, Tom's team specializes in helping successful entrepreneurs; small businesses and investors – by simply following the rules.
What most people do not realize is that the government designed the tax code to reward business owners and investors who fuel money into the economy. Both the United States government and British Parliament tax laws reinforce desired behavior, which includes adding jobs, building affordable housing and useful buildings, and producing food and energy.
To make the desired behaviors even more clear, the government gets specific about the types of jobs and investments desired by giving tax breaks for investing in oil and gas, farming, agriculture, green energy and housing.
When a small business follows the rules, there are many benefits and opportunities to make money. Almost any expense can be deductible given the right situation. In Tom Wheelwright's book, Tax-Free Wealth, there are many more tips, including how to:

Turn any trip into a business deduction
Put your family to work as a business owner and gain tax benefits
Take deductions for travel from a home office
For example, almost any travel is deductible if related to a business. In Tax-Free Wealth, Chapter 5, Tom describes a couple who wanted to make trips to New Mexico deductible. In this scenario, Tom advises that travel can be a write-off as long as there are significant activities on the trip related to the business. This couple decided to look at real estate in New Mexico, and found a great deal. While the $3000 tax deduction for business travel was a plus, the net income from the property deal of $1 million before taxes was even more exciting.
With the right tax strategy and a monthly meeting with a CPA who loves the tax code as much as Tom Wheelwright and his ProVision Wealth team, individuals can permanently reduce taxes by 10-40%. With 5800 pages in the tax code, a good CPA can make taxes less overwhelming. The reality is that only about 30 pages of the tax code are about raising money for the government. The majority of the law spells out business and investment incentives, which is why it is best to hire a CPA who can develop a tax strategy.
While many think it's a good idea to raise taxes on the rich, the Obama Tax Plan will never pass "as is" because the proposed tax increases would only hurt or halt the economy that has been in a slow recovery since 2008. What keeps the economy going is CASHFLOW, and there needs to be a continually flow of money and investments to make it sustainable. The tax law is designed to encourage this flow of money into investments and business.
MARCH SEMINAR - To educate business owners, Tom Wheelwright is co-hosting a Tax and Asset Protection Class with Garrett Sutton on March 27-29, 2015, in Tempe, Arizona. Both Tom and Garrett are Rich Dad Advisors to Robert Kiyosaki, who wrote the bestseller "Rich Dad Poor Dad" and designed the CASHFLOW Quadrant that describes how Employees, Self-Employed, Businesses and Investors are taxed and receive incentives from the government. Anyone can attend this class and register here http://provisionwealth.com/tapregistration/
For a timely interview, contact
Liz Kelly
Goody PR
310-987-7207
About
Tom Wheelwright, CPA, CEO of ProVision Wealth (Tempe, Arizona), is a leading tax and wealth expert, speaker, published author of Tax-Free Wealth (Consistently ranked #1 in Corporate and #3 in Small Business categories on Amazon) on partnerships and corporation tax strategies, and a Rich Dad Advisor/Speaker for Robert Kiyosaki, who wrote Rich Dad Poor Dad. He is best known for making taxes "fun, easy and understandable." He is also the Founder of WealthStrategyU, and has been featured in Accounting Today, Deseret News National, and CEO Blog Nation, CBS Local Phoenix and as a guest on the ABC Radio News, Real Estate Guys Radio Show, AM870 The Answer and Money Radio 1510 Business for Breakfast. http://taxfreewealthadvisor.com