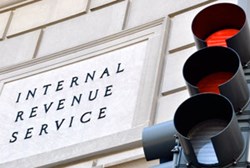 Taxpayers need to proactively look for ways to reduce their taxable incomes and take advantage of every tax break they're entitled to.
Orange County, CA (PRWEB) September 30, 2013
No one likes doing it, but it's never too early to start planning for next year's tax returns. That's the message Wertz & Co. – an Orange County accounting firm that works with entrepreneurial business owners in a wide variety of industries – hopes taxpayers will take to heart after reading their just-released free Tax Planning Guide.
"With continued uncertainty about the economy, and tax increases going into effect for many higher-income taxpayers this year, tax planning is more important than ever," says Russ Wertz, CEO of Wertz & Co. "Taxpayers need to proactively look for ways to reduce their taxable incomes and take advantage of every tax break they're entitled to."
In January of this year, Congress passed the American Taxpayer Relief Act of 2012. Although the act prevented income tax rate increases for most taxpayers, it didn't provide as much relief to higher-income taxpayers. Those in the upper tax brackets will see extended lower rates on some of their income, but they may also face rate hikes on income exceeding certain thresholds. When combined with expanded Medicare taxes that go into effect this year under the 2010 Health Care Act, it could cause many to face significantly higher taxes in 2013.
To help taxpayers address these issues, the Tax Planning Guide provides updates on important changes to tax laws, and helps them identify steps they can take to reduce their personal and business tax liabilities. Available for download at: http://www.wertzco.com/2013-tax-planning-guide/, the guide covers a wide range of business and personal tax-related topics including:

Updates on new Medicare tax regulations
How new tax laws will affect those in top tax brackets
New increases in capital gains rates
How new tax laws will affect retirement plans
The impact of new tax laws on estate planning
What's changing with nonqualified, restricted stock, and stock option tax regulations
More than just an update on tax law changes, the Tax Planning Guide also provides strategies and techniques to help taxpayers comply with new regulations while maximizing deductions and minimizing their tax payments. These include:
How to avoid or reduce the alternative minimum tax
Avoiding underpayment penalties
Real estate tax planning tips
Leveraging tax-saving opportunities and reducing tax risks
Strategies for maximizing donation deductions
Determining the right contribution levels for self-employed (SEP), profit sharing, IRA, and other retirement plans
"Keep in mind that you may still be able to reduce your 2013 taxes by contributing the full amount allowed to your traditional IRA, defined contribution plan or SEP," adds Wertz. "I also recommend double-checking all deductions, exemptions and credits to ensure you get the maximum amount you're entitled to. When in doubt, always consult with a qualified tax professional who knows and understands the law."
About Wertz & Company
Located in Orange County, California, Wertz & Company is a professional services firm that specializes in working with entrepreneurs and business owners along their journey to success. The firm offers accounting, financial planning, estate and wealth management planning, tax preparation, and other management consulting services in a personal, proactive, responsive manner. With a strong commitment to the local community, Wertz & Company contributes to several different charitable endeavors. For more information, visit http://www.wertzco.com.
Download the free Tax Planning Guide at http://www.wertzco.com/2013-tax-planning-guide/.