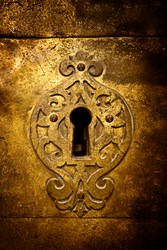 TaxConnections Worldwide Directory of Tax Professionals
La Jolla, California (PRWEB) August 23, 2013
Branding has everything to do with a businesses' success. The same holds true for corporate tax professionals who want to build and maintain a strong professional image. Until recently, corporate tax professionals have been largely invisible to a world outside of their own tax departments and organizations. TaxConnections authority site is changing the way corporate tax professionals are being viewed by the world, they are now visible in the interactive Worldwide Directory of Tax Professionals.
While tax service providers in public accounting firms and tax law practices must continually focus on marketing, the belief was that corporate tax professionals did not need to promote themselves. Kat Jennings, Founder and CEO of TaxConnections Worldwide Directory of Tax Professionals understands the importance of building a tax brand and presence online. Prior to founding TaxConnections in 2010, Jennings was an internationally recognized retained executive search consultant. Her list of clients included: Apple Computer, AC Neilson, Accenture, Agilent Technologies, Allergan, Alza, American Express, American Media, Aon, Baker & McKenzie, Barclays Bank, Bechtel, Cargill, Carl Zeiss Vision, Century Aluminum, Chevron, Clorox, Citigroup, Commercial Metals, Constellation Energy, Deloitte Touché, DLA Piper, E&J Gallo Winery, Electronic Arts, Ernst & Young, Fox Entertainment, Fremont Investments, General Electric, Hewlett Packard, Hyatt, Intel, Jones Lang LaSalle, Kimco Realty, KLA Tencor, Koch Industries, KPMG, Levi Strauss, Logitech, Lucas Films, Maersk, McKesson, Newell Rubbermaid, Nissan, Oracle, Pacific Gas & Electric, PriceWaterhouseCoopers, SAIC, SanDisk, SONY, Sempra Energy, Synopsys, Toyota, Univar, Wal-Mart, Wells Fargo, Vertex, Yahoo and Xilinx. She understands the needs of corporate tax professionals better than most.
Jennings listened and counseled thousands of corporate tax professionals who struggled through company changes and acquisitions, while contributing greatly to an organization's brand and financial success. "There were many instances where a new CFO entered an organization and wanted to bring their own teams. This left many corporate tax executives with uncertain futures. The new CFO did not know them, others in the organization did not know them, people outside the company did not know them. They continually faced a challenge as they worked so hard to promote an organization's tax position but spent no time marketing themselves. When things change, as they often do in corporations, they were left exposed with no one knowing about their tax expertise. The tax executives who did well throughout these times were always those who did a great job marketing themselves throughout the organizations. These professionals understood that they must make valuable connections within and outside of their organizations. When you place two tax professionals with the equal qualifications on the same career track and one succeeds to lead a large multinational tax organization and the other never makes it to the top, what is the difference? The difference is all about marketing themselves throughout their careers. The one that gets promoted to the lead tax executive role knows how to market themselves. The number one mistake corporate tax executives make is they stop promoting themselves. It is generally not the nature of highly technical tax professionals to have a strong sales and marketing background, as a result they lack the ability to market themselves. We built TaxConnections Worldwide Directory of Tax Professionals in order to provide a platform that promotes their tax expertise on an authority site," states Jennings.
There are many talented corporate tax executives listed in TaxConnections Worldwide Directory of Tax Professionals. It is interesting to view the career tracks of leaders of tax organizations including: American Express, Amazon, A&E Entertainment, Caterpillar, eBay, Hewlett Packard, Johnson Outdoors, KLA Tencor, Logitech, Nike, Oracle, San Disk, Starbucks, Xilinx, and many others already on the authority site. These are the smart, savvy tax business leaders. These leaders understand the value of building an online reputation, they understand the importance of being visible.
TaxConnections Worldwide Directory of Tax Professionals is a niche authority site of tax experts from more than 70 countries around the world. Contact us at: contact(at)taxconnections(dot)com or visit site at http://www.taxconnections.com.