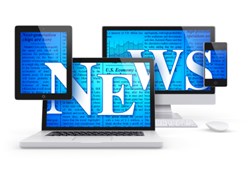 World Class Tax Bloggers Bring Real Tax Stories To Life
La Jolla, California (PRWEB) November 15, 2013
TaxConnections Worldwide Directory of Tax Professionals is drawing a lot of attention these days. As the first media site to focus on tax advisors around the world, consumers benefit from being able to connect with a wide range of tax expertise globally in this free online directory. However, it is TaxConnections Worldwide Tax Bloggers who are driving traffic to the site as a result of real life tax stories happening to taxpayers around the world each day. "TaxConnections Worldwide Tax Blogs is fascinating reading because you are discovering what governments are doing to taxpayers every day," states Kat Jennings, TaxConnections Founder and CEO. Some of the more popular posts have to do with tax evasion, hiding money in bank accounts outside the country to avoid taxes, governments working together to go after tax evaders, and to keep consumers informed of all the Obamacare tax increases. The site provides valuable content that consumers and businesses need to stay informed and protect themselves.
Taxpayers unknowingly make mistakes and find themselves out of compliance with tax laws these days and TaxConnections protects them with solid advice. "What is special about TaxConnections Worldwide Directory of Tax Professionals members is that they are passionate about protecting their clients," states Jennings. Many site members are also highly educated, gifted writers for TaxConnections Worldwide Tax Blogs including Brian Mahany, Kathryn Morgan, Hugo van Zyl, Fred Rollo, Harold Goedde, Steven Potts, William Richards, Hale Stewart, and Blake Christian. They keep you coming back for more because they write to protect their readers. Tax professionals from more than seventy countries around the globe are already on the site, TaxConnections makes it easy for consumers to connect with a wide range of global tax experts. The tax professionals on the site include Independent Tax Services Providers, Certified Public Accountants, Chartered Accountants, Enrolled Agents, Tax Lawyers, Corporate Tax Professionals from multinationals, Government and Academia. The ability to connect with tax professionals worldwide of this caliber is a new paradigm for the tax industry and it is free to consumers everywhere!
TaxConnections Worldwide Directory of Tax Professionals is a niche authority site of tax experts from more than 70 countries around the world. Visit site at http://www.taxconnections.com.