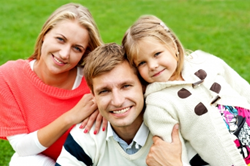 The Internal Revenue Service views a rental home foreclosure as a sale, and there could be higher taxes payable based on a number of factors
St. Louis, MO (PRWEB) February 26, 2015
Taxation continues to be one of the important elements of owning a home used for investment purposes in the U.S. The JWB company is now helping property owners to explore taxes after foreclosure through the publication of its new guide at http://www.jwbrealestatecapital.com/are-taxes-owed-on-a-rental-foreclosure.
Owners of rental properties who have completed the foreclosure process could find the newly published data useful when determining how much tax is required to pay at the end of a fiscal year. Because some rentals are foreclosed on with an existing mortgage, some property owners could be liable for additional lender losses.
"The Internal Revenue Service views a rental home foreclosure as a sale, and there could be higher taxes payable based on a number of factors," said a JWB Real Estate Capital rep.
Both recourse and non-recourse loan types are explored in the JWB guide to help investors to better understand what to expect if a home should go into foreclosure this year. While professional tax help is always recommended, the guide offers a first-look into how taxation is applied after investment homes go into foreclosure.
"A common way to buy a rental home is to acquire a mortgage although loan laws and taxes are different in most states," the rep included.
The JWB company promotes its managed turnkey homes nationally using a variety of new media platforms this year. To help investors understand how to select a turnkey company, a new page has been published for review at http://www.jwbrealestatecapital.com/how-to-choose-a-turnkey-real-estate-company online.
About JWBRealEstateCapital.com
The JWBRealEstateCapital.com company now offers programs that are accessible to retirement account owners as part of its turnkey solutions in the U.S. The company now sells renovated homes for less than market value to investors nationally. The JWBRealEstateCapital.com company has had its strategies in the housing industry promoted by the Business Insider and Wall Street Journal over the past year to attract new investors.