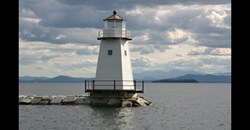 (PRWEB) August 09, 2013
Johnson Lambert LLP is excited to announce the expansion of tax services provided from the firm's Burlington, Vermont office. This expansion will allow us to better serve Johnson Lambert's clients on tax matters impacting the insurance and not-for-profit markets.
The newly dedicated Vermont tax department will be anchored by Senior Manager, Matt T. Gravelin, who brings substantial experience working on federal and state tax issues. Additionally, Kelley B. Boyden, an experienced tax associate, has joined the firm in July to support the new department. Tax services will continue to be supported from Johnson Lambert's North Carolina where Partner, Gary Bowers, leads our tax services group. The expansion of tax services from Vermont reinforces our commitment to provide the highest level of service to the niche markets we serve.
About Johnson Lambert LLP
Johnson Lambert is a CPA and consulting firm formed in 1986. Johnson Lambert's business strategy, unique among CPA firms, is to focus aggressively on distinct industry niches where the firm can differentiate itself by possessing an unparalleled depth of technical expertise and experience specifically relevant to our clients' needs. Insurance entities, not-for-profits and employee benefit plans are the industry niches on which our firm has elected to focus. We serve a national and selectively international client base from our offices in Florida, Georgia, Illinois, New Jersey, North Carolina, South Carolina, Vermont and Virginia. For more information about Johnson Lambert LLP, visit http://www.johnsonlambert.com.