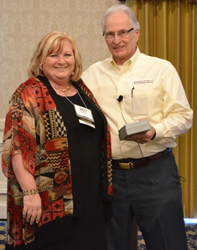 We are dedicated to providing exceptional tax resolution services to our clients with three fundamental values: professionalism, responsiveness, and quality.
Mokena, Illinois (PRWEB) October 26, 2016
Mary A. Karpowicz, EA, CTRS, a local Mokena Enrolled Agent attended the American Society of Tax Problem Solver's (ASTPS) 2016 Tax Problem Resolution Super Conference, where she was awarded the ASTPS Top Practitioner award for her exceptional achievements.
ASTPS is a national, not-for-profit organization of professionals who specialize in representing taxpayers before the IRS.
Mary A. Karpowicz has been an active member ASTPS since 2011, which has further added to her high level of skills, knowledge and professionalism in the area of tax representation in order to better serve her clients.
Please feel free to contact Mary A. Karpowicz at any time for any questions or information. Mary can be reached at 708-478-6770 or at mary(at)resolveyourtaxproblems.com.